Description
Atlanta skyline #826A pen & ink cityscape drawing is popular because of it's view of downtown, and the print comes matted 11″x14″.
Atlanta skyline #826A is a drawing, by artist Stephen Condren, BFA, SAIC, of Condren Galleries.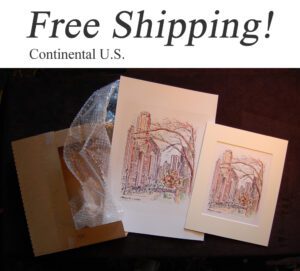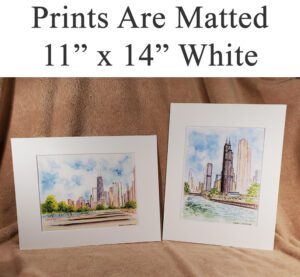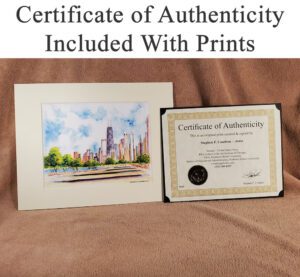 Cityscape
This pen & ink cityscape drawing of downtown Atlanta, Georgia, shows this queenly city as a great metropolis. The towering skyscrapers are beautifully delineated in such a manner as to show the clarity of the structures without getting lost in all the details that make up a city scene. The line work of the pen nice flows into the smaller structures below so as to compliment the range in sizes of the buildings. Truly, Atlanta is the Queen of the south and one of the greatest cities in our great nation!
Atlanta Skyline #826A
This is a cityscape rendering of downtown Atlanta at noon, because there is no shade. The beauty of the cityscape lies in the contour lines, because they delineate the structures.