Stephen F. Condren ~ Artist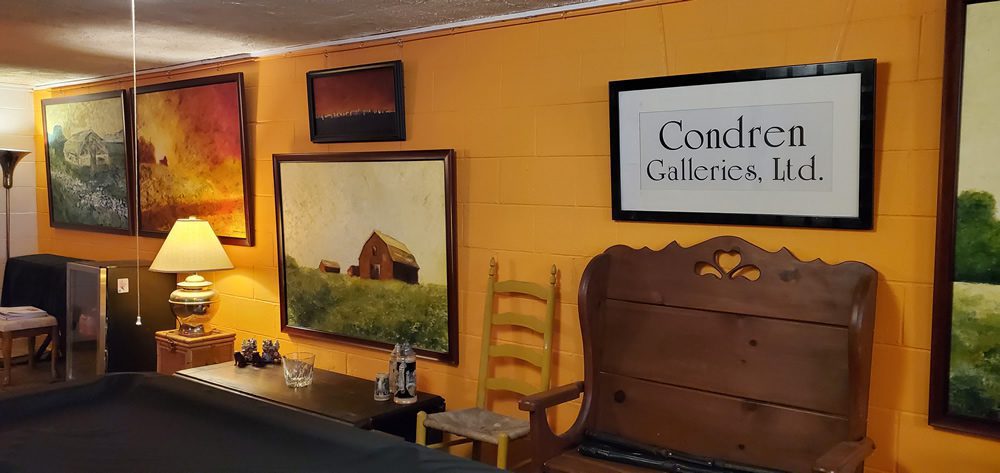 Welcome to Condren Galleries a place that you can shop for house portrait watercolors and landscape with pen & ink drawings with confidence as I have been honored with the Complaint Free Award from the Better Business Bureau (BBB). I offer landscape drawings and pen & ink skyline drawings, watercolors, and house portraits. Condren Galleries is a Fine Arts Gallery showcasing the artwork of Stephen Condren. I am an artist, and an honorably discharged United States Navy Veteran, that served our country with honor. Artwork categories are House Portraits, Skylines, Architectural Renderings, Portraits, Figure Drawing, and Landscapes.
Landscape and seascape drawings have been a focuse of my career as an artist. Living close to Lake Michigan and living near the countryside has greatly inspired my creative forces. The use of pen & ink with watercolors has been very much a part of my artistry. The key to everything for me is delination. If the work is not rendered with high quality line work then the pieces falls short of beauty. In my seascapes the line work of the ink clealy show structure, which is a requirement of all things that are beautiful.
Media that I employ most are pen & ink drawings, pencil, watercolors & oils. All my pen ink skyline drawings and other works are available as prints and numbered to shop easily. Drawings with pen & ink are important to me because they are core of forming beauty in art. My best oils are those that have been studied with many drawings befor hand. Thank you for coming! Stephen F. Condren