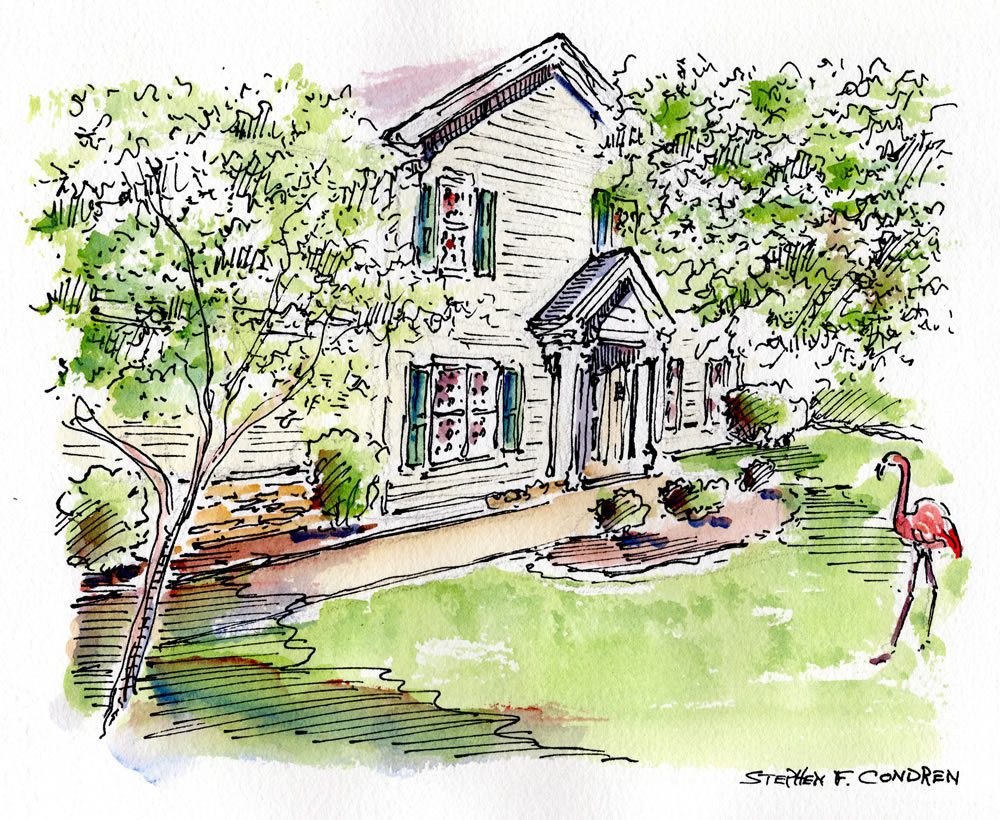 Delineation
Delineation for the watercolor is less than normal due to the fact that the entrance is located on the side rather than the front of the house. With this side entry the landscaping is closer to the structure than from the street side. Thus, the tress are closer to the entry and this can be clearly seen in the watercolor. The pink flamingo was a request of Mr. Gann to give joy to his client.
Hatching & Cross-hatching
Hatching was done on the eaves of the home along the roof line.
Related Links
House Portraits, Realtor closing gifts, Watercolor house portrait, House portrait, Watercolor house portrait, Pen & ink sketch,