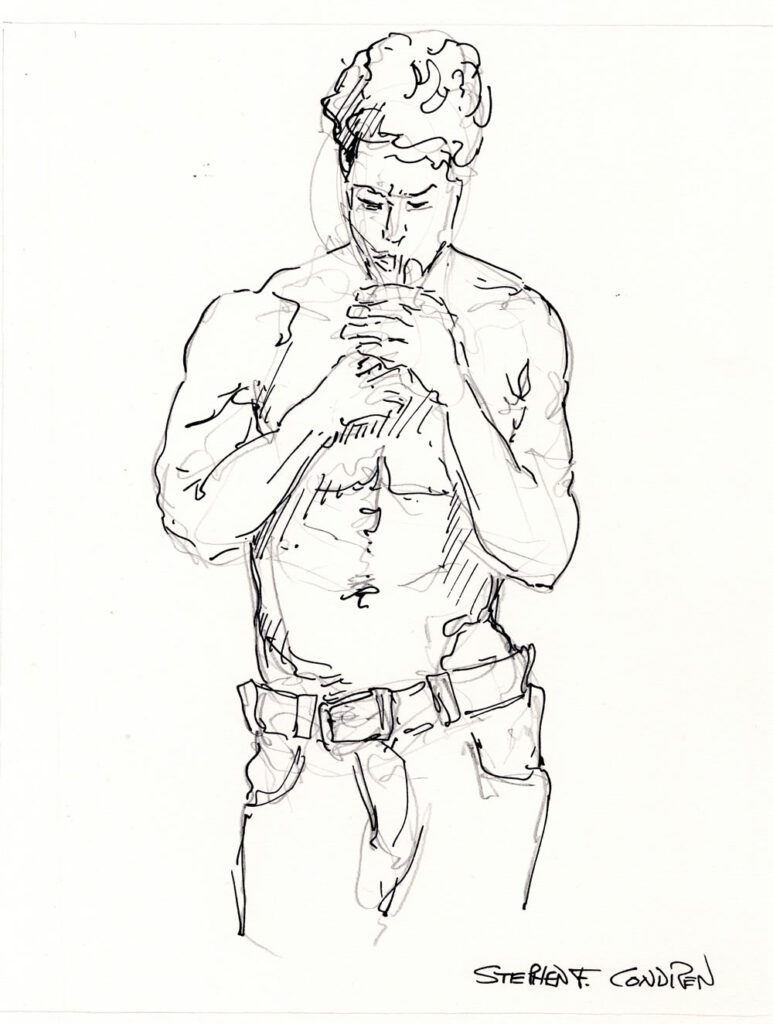 Shirtless male 727Z pen & ink drawing, lighting-up.
Shirtless Male 727Z
Figure
This fine pen & ink drawing of supermodel Muriel Vilela is well delineated. He is seen here lighting up a cigarette while shirtless.
Naked Torso
Beauty
The drawing lends itself to the contour lines of Muriel's beautiful physique.
Drawings
Naked Torso
This figure drawing is done in pen & ink and started with a pencil sketch.
The Model ~ Giving Full Credit
Muriel Vilela
Instagram, Twitter, Facebook
The model is a free spirit and looks great.
Photographs & Image
The drawing was done from an online because I did a search for male figures.