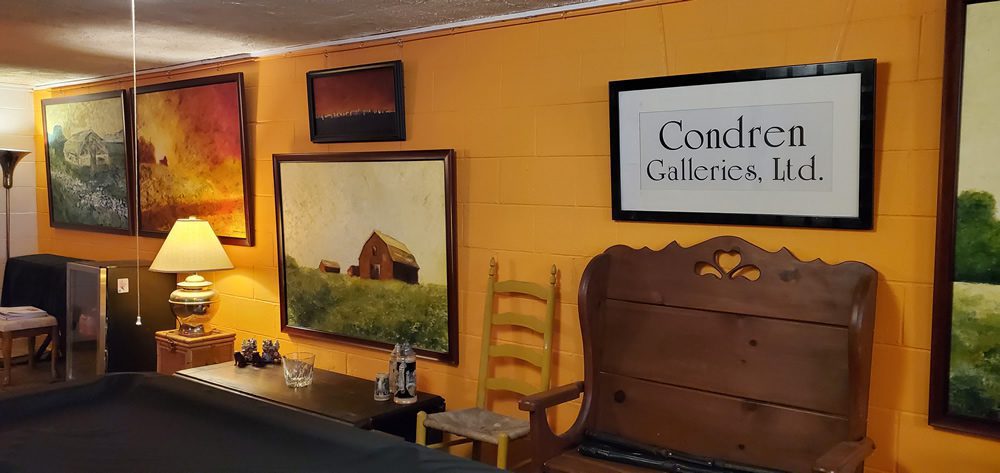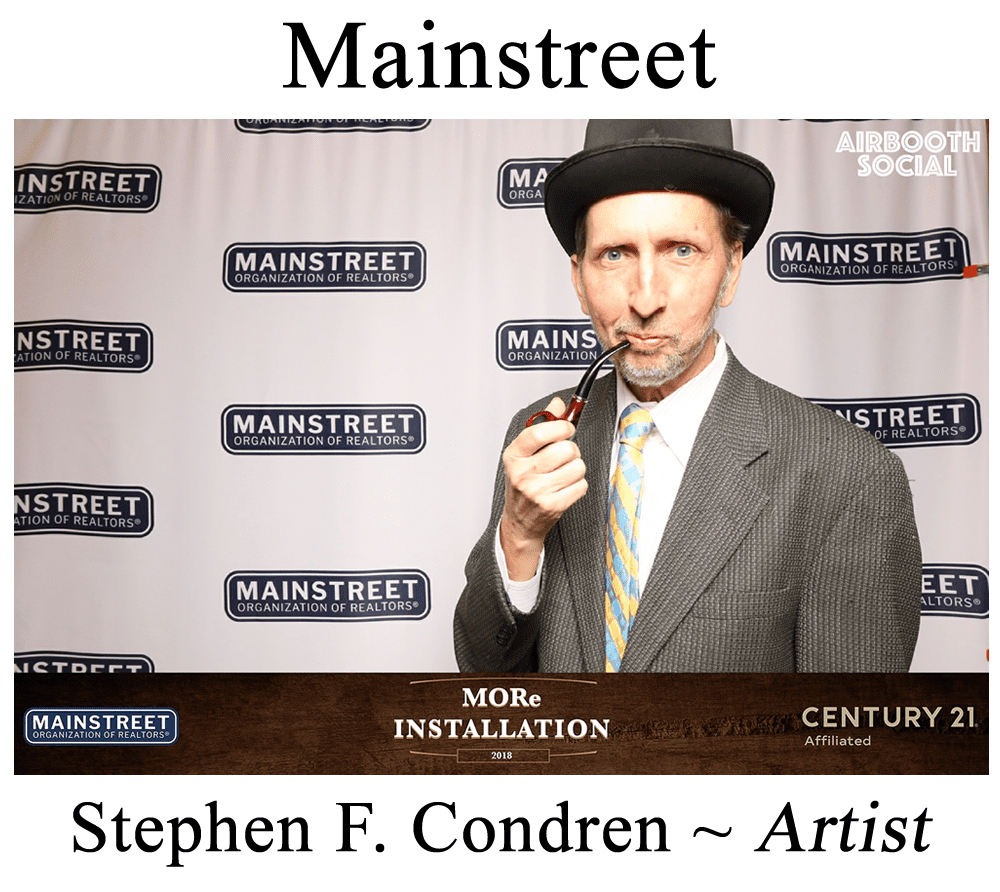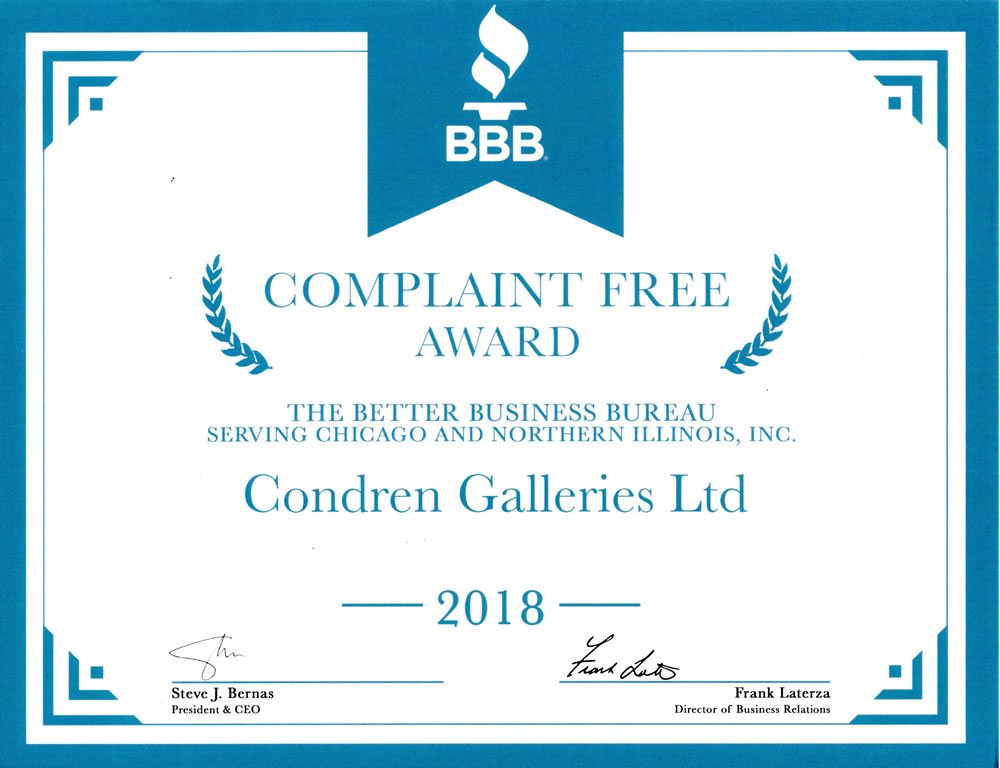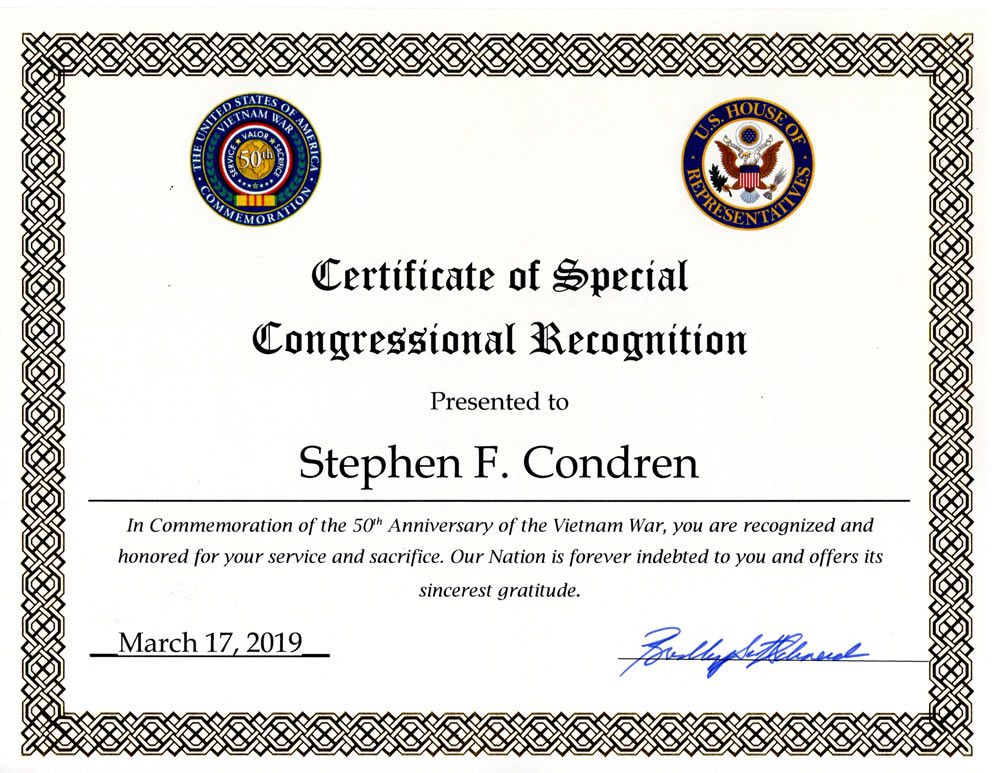 Condren Galleries Ltd.
Stephen F. Condren ~ Artist
1725 Tamarack Lane
Janesville, Wisconsin 53545
(312) 303-0207
Condren Galleries Ltd. is a Fine Arts Gallery which opened in 1995. Our goal is to provide both a superior customer experience and tremendous value for our customers.
I have over 35 years of experience in Figure Drawing & Painting, Architectural Renderings & Perspective Drawings, Landscapes, Skylines, Portraiture, and House Portraits.
Pedigree:
I am an Irish Catholic and was born in Chicago, Illinois. Our parish was St. Philip Neri, in South Shore, where I was educated. Our home was at 6841 S. Bennett Avenue, in the Jackson Park Highlands. We were members of the South Shore Country Club, (three generations), on the shores of Lake Michigan and the Chicago Athletic Association, where I learned to swim. I swim a mile every day.
On my father's side, I am the son of James Corwin Condren, a lawyer and businessman who owned Favor Ruhl & Watson, an art supply company on Wabash Avenue, downtown Chicago. Dad also owned the Silver Smith Building at 10 S. Wabash that was the home of Favor Ruhl & Watson. Art was in my blood. Dad sent me to the Art Institute of Chicago for the children's art classes on Saturday mornings. I also attended the American Academy of Art on Saturdays as well. Mr. Young was the owner of the American Academy and my father knew him. My grandfather was Dr. Francis Leo Condren, a scholar (President of his class at the University of Illinois Medical School), and ardent family man that was an outstanding provider. My grandmother, Catherine Margaret Gorman, was from the Ravenswood neighborhood in Chicago. My great grandfather Francis Gorman owned a very successful dry goods company in the Pullman District in Chicago.
On my mother's side, I am the son of Beulah Mae Dunn, from Our Lady of Mt. Carmel parish in Lakeview, Chicago. A lady of grace and high station, she grew up in a duplex penthouse on North Lake Shore Drive in Lakeview. Mom met my dad at DePaul University, where dad was attending law school. My grandmother, Beulah Clark from Frankfort, Indiana, was Miss Sweet Chicago in 1917. My grandfather, Philip John Dunn met and married her because of the beauty pageant, on the pageant's Great Lakes cruise. Grandpa Dunn was the owner of the Dunn Coal & Oil Company in Chicago. My great grandfather John Dunn was the founder of the Dunn Coal & Oil Company. I am all Irish.
Education:
Bachelor of Fine Arts (BFA), School of the Art Institute of Chicago.
Masters of New Testament Theology, Trinity Seminary
Masters of Studio Arts (MSA), Northern Illinois University.
Masters of Educational Administration (MS.Ed), Northern Illinois University.
Certification:
School Principal, Type #75 Certificate.
Certified Public High School Teacher, Type #09. Art, English, World History, American History.
Provisional Vocational Certificate, Type #34. Architecture, Graphic & Printing Communications
Foreign Languages:
German, Spanish, and Japanese.
Veteran:
Knights of Columbus
Council #9360
Membership #4939238
St. John Vianney Parish, Janesville, Wisconsin
Professional memberships:
I am a graduate of the School of the Art Institute of Chicago, and Northern Illinois University. I drew the famous architectural renderings of the Loeb Mansion, of the Leopold & Loeb murder case of 1924, in Chicago. The renderings are now in the permanent collection of the Chicago History Museum. Most importantly, I am a veteran of the United States Navy. I served, with honor, aboard the aircraft carrier, USS Midway CV-41. As the ship's artist, I drew from live sittings, the Admiral, Chief of Staff, Captain, and Executive Officer, along with all the departments of ship's company for the Cruise Book "Taking Care Of Business". Because the USS Midway CV-41 was based in Yokosuka, Japan, I learned to speak & write Japanese. My life and work is dedicated to the greatest people that I have ever known: my mother Beulah Mae Dunn, and my grandfather, Dr. Francis Leo Condren.
We love our customers and welcome your feedback and suggestions. Use our Contact Us page to tell us what we're doing right or what we can improve on.