Description
Atlanta skyline #818A pencil cityscape drawing, which is for sale here, at discount with prints by artist Stephen F. Condren, SAIC, of Condren Galleries, a Fine Arts Gallery, offering JPEG & PDF prints.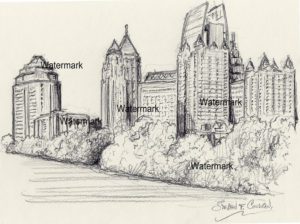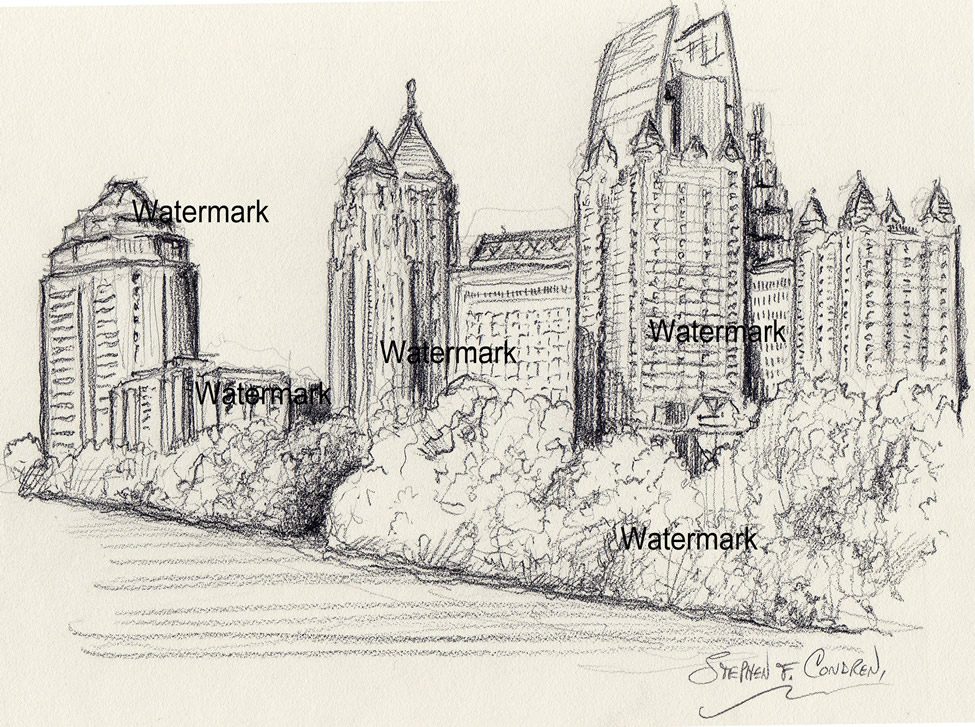 Key elements to this work of art are as follows:
Lake Clara Meer
The slopes of Piedmont Park make for a lovely setting for this fine skyline drawing of midtown Atlanta, Georgia. The beauty of the park with lovely Lake Clara Meer is a favorite for the local citizens as well as tourists from all over the country.
Discount Prices
Free shipping within 48 hours and always on sale at low discount prices ever so cheap by artist Stephen F. Condren.Pencil drawing on paper, 11″ x 14″ matted and framed.
Post
Atlanta Skyline Pencil Drawing Of Midtown At Piedmont Park ~ SKU# 818
Skyline Art Link
Related Links
Atlanta Skyline Drawings, Atlanta Skyline Drawing Of Piedmont Park,