Description
Atlanta skyline #819A pencil cityscape drawing is popular because of it's view of downtown, and the print comes matted 11″x14″.
Atlanta skyline #819A pencil cityscape drawing, by artist Stephen Condren, BFA, SAIC, of Condren Galleries.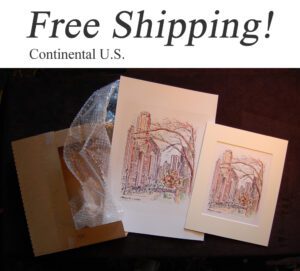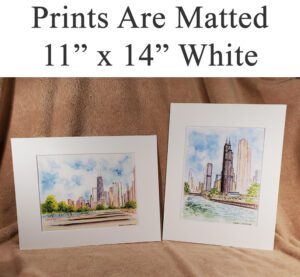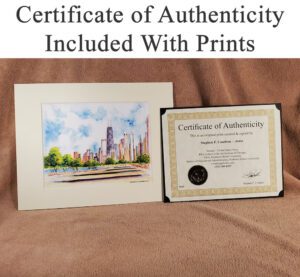 Cityscape
This soft lead pencil cityscape drawing of the downtown Atlanta, Georgia, skyline works to bring out the variations of tones from between the building and the rising vertical lines of the towering skyscrapers.  Atlanta has been called the "Manhattan of the south" because of the large skyscrapers downtown. This cityscape rendering offers a close up view of the downtown area, because it is a pencil drawing. The most important feature of the drawing is the delineation of the cityscape. Contour lines are used to create this cityscape rendering, because the focus is on the downtown skyscrapers.
Atlanta more than any other city in the south, and perhaps the country, can boast the historical and cultural significance as this city does. The amount of loss to the United States from the burning of Atlanta during the Civil War is staggering. This was a terrible and heinous thing for Lincoln to permit and for the his henchman William Tecumseh Sherman to carry out.