Description
Atlanta skyline #822A pen & ink black line drawing is popular because of it's view of downtown, and the print comes matted 11″x14″.
Atlanta skyline #822A is a pen & ink landmark drawing, by artist Stephen Condren, BFA, SAIC, of Condren Galleries.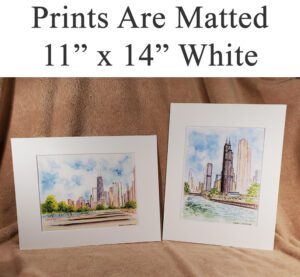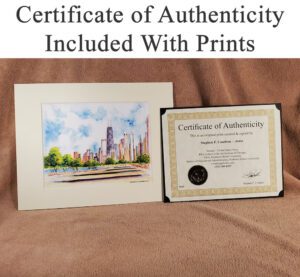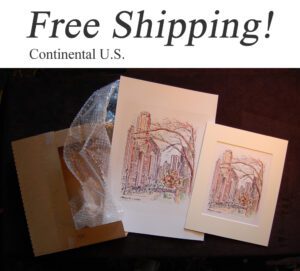 Cityscape
Atlanta has been dubbed the "Manhattan of the south" and for good reason, because it is the financial arm of the south. Before the Civil War Atlanta was the center of life in the south, but it suffered greatly due to the war. Since the end of the war Atlanta has made outstand gains in financial and commercial growth. Now, with the advent of post World War II economic recovery, the cityscape Atlanta has come of age to rival any city in the country. Atlanta offers museums, theaters, and Educational institutions because of it's financial strength. The prices of homes in the Atlanta area are low, giving people the opportunity to secure good housing and build up the city.
Atlanta Skyline #822A
This is a pen & ink line cityscape drawing of the center of downtown Atlanta, Georgia, commonly referred to as the "Manhattan of the South" due to large amount of towering skyscrapers that this great city has. These skyscrapers are not only tall but beautiful, because they have been designed with proportion. The famous architect Ludwig Mies Van Der Rohe once said "Less is more" and the skyline of Atlanta proves that. Since the advent of modern skyscraper construction, Atlanta has been leading the way for better and more refined architectural designs. The skyscapers in Atlanta are no large massive structures, but rather they are slender, and proportional to the cityscape around.