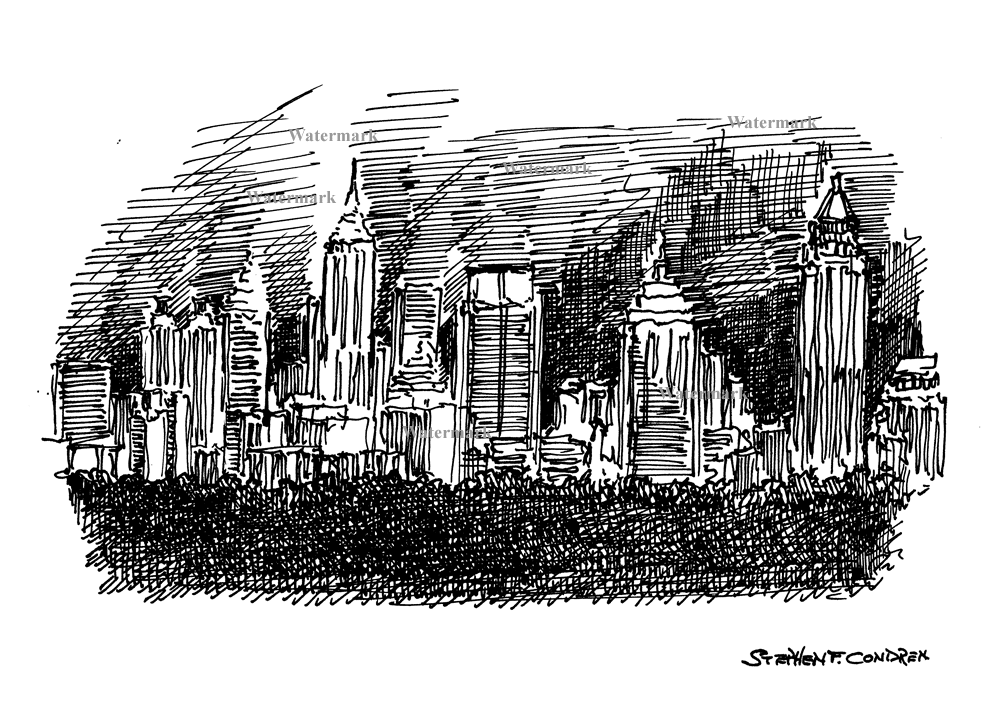 The original and prints of Atlanta Skyline Pen & Ink #821 are here.
Atlanta Skyline #241Z

Atlanta skyline #241Z pen & ink watercolors is an article post, written by artist Stephen F. Condren, BFA-SAIC, at Condren Galleries, a Fine Arts Gallery, offering prints and JPEG & PDF scans, which are on sale at low discount prices. is a cityscape pen & ink drawing of downtown Atlanta and is take from Buckhead. The use of cross-hatching was done without intensity. The lines are clean and clear letting the viewer take in all the details of the buildings.
Posts: