Description
San Francisco #931A City Hall Rotunda grand staircase pen & ink drawing by artist Stephen Condren. Prints come matted or framed.
San Francisco #931A City Hall Rotunda pen & ink city scene drawing, by artist Stephen Condren, BFA, SAIC, of Condren Galleries.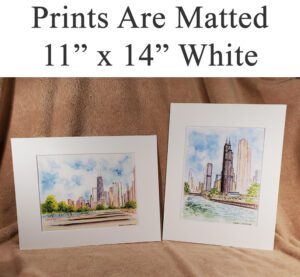 Key elements of this work of art are as follows:
USS Midway CV-41
San Francisco City Hall Rotunda pen & ink line drawing with hatching. When I was first given my orders to be stationed in Yokosuka, Japan I was flown from Great Lakes Naval Station to San Francisco, California. I had two days of transfer time so I took advantage of this and took in the sites of the wonderful city that I had never been to and yet know so well. I attended the San Francisco Opera where they were staging "Der Fliegende Hollander" by Richard Wagner (A fitting theme for me since I was in the US Navy departing for duty to the USS Midway CV-41). San Francisco City Hall Rotunda pen & ink line drawing with hatching.
Beau Arts Architecture
The opera house is across the street from the great city hall so when I went to get my ticked I then toured the city hall afterwards. To this day I will never forget my entry into this magnificent structure, everything about it was awe inspiring and beautiful. The one thing (of many) that struck me was how well the staircase fit into the rotunda; though this staircase is grand the cavernous room is perfectly able to accommodate it. The attention to detail in every part of the building both inside and out is astounding; this in my estimation is one of the most beautiful buildings in the country.
Architectural Detailing
In this casual drawing my focus has been two fold, 1.) To put down just enough line work to capture the spirit of the interior and 2.) To have the lighting work with the lines and detail to bring out the richness of this wonderful space without getting lost in all the details with is so very easy to do of an interior like this. I have striven to make the drawing light and fresh not like those of Peranesi. Though expertly drafted are too dark and technical with no sense of poetry to them. I do not have any desire to employ straight edges or other tools to draw out drafting effects; rather I want my lines to sing like a beautiful lady. I used only one pen, a fine point ink pen with black ink. There are shadows in every crevice and too much to adequately express in any drawing but a pleasure for me to do here. This building and San Francisco have always held high esteem in my heart and always will.