Description
Manhattan Impressionist watercolor #839A sunset cityscape painting, which is for sale here, at discount with prints by artist Stephen F. Condren, SAIC, of Condren Galleries, a Fine Arts Gallery, offering JPEG & PDF prints.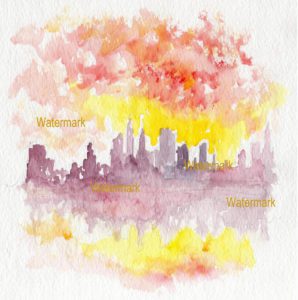 Key elements of this work of art are as follows:
Impressionist Skyline Paintings
The sun is setting in this serene image of the Manhattan Island, New York, skyline at sunset. The sky looks almost as though it were in flames with the last glows of the flickering rays of the sun's light.
Posts
Related Links
Atlanta skyline drawings, Atlanta pen & ink skyline, Atlanta skyline art, Philadelphia skyline charcoal drawing, Chicago skyline pen & ink, Los Angeles skyline watercolor, Manhattan skyline watercolors,