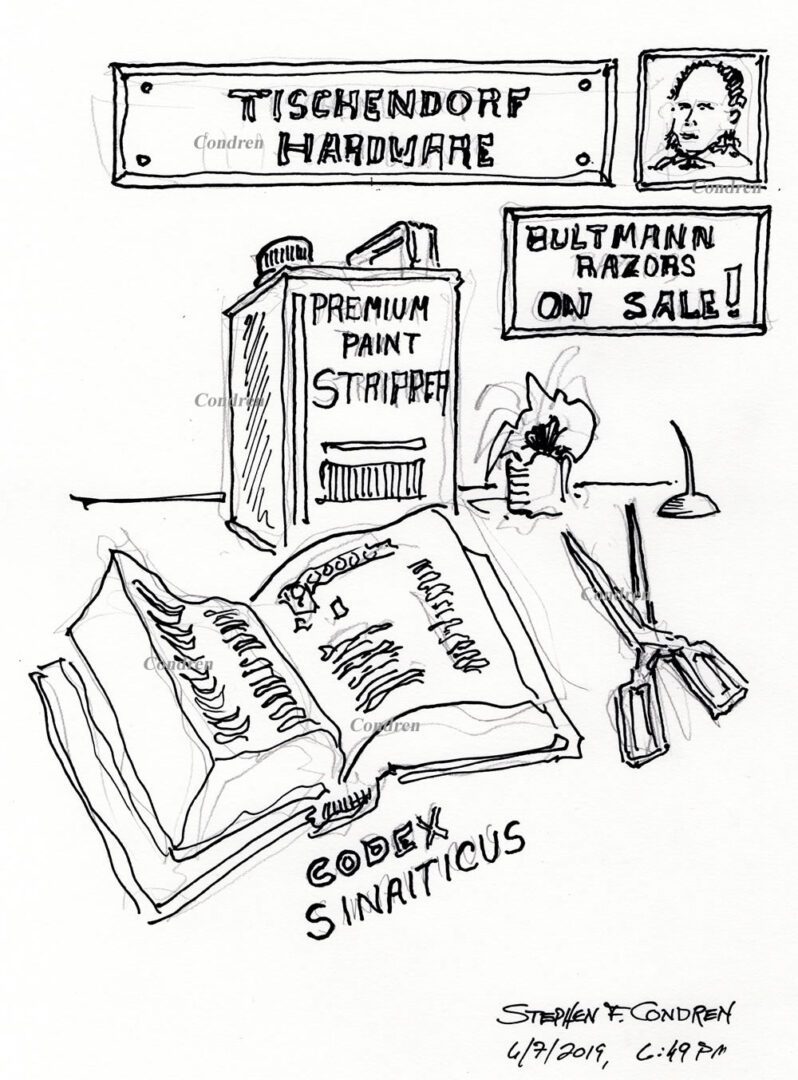 Sinaiticus Redaction Criticism #506Z, a pun of Biblical Criticism pen & ink drawing with pencil sketch, by artist, and Veteran, Stephen F. Condren, of Condren Galleries, a Fine Arts Gallery. Prints & Scans Order Here.
Posted on Google+, Facebook, Twitter, Linked-in, and Tumblr.
Sinaiticus
Ancient New Testament Manuscripts
Found by Constantin von Tischendorf, Sinaiticus is one of the oldest Bible manuscipts in the world, because it was found in its place of origin. Sinaiticus ranks in status with Codex Vaticanus in historicity, because of it's authenticity. Modern Bible research has taken a secular stance on the hermeneutics of the Bible, because they think is written by man not God. I agree with this view, because the Bible is a document made by men. The inspiration of the Bible is personal, because all people approach it with different points of view.
Bible scholars from all over the world look to Sinaiticus for deeper understanding of the Scripture, because it is closer to Jesus. The logic is that if the manuscript is old it is a closer news account of the life of Jesus, because hit would be an eye witness.
Pencil Drawing
Above is my pen & ink drawing with pencil sketch of Sinaiticus being cut to pieces, because it is a pun on Biblical Criticism. The scene takes place in Tischendorf Hardware, where scissors, and razors are being used to cut apart Codex Sinaiticus, because it is cleaning up the Bible. A portrait of Constantin von Tischendorf hand on the hardware store wall, because he is the owner. The razors are manufactured by Bultmann Incorporated, because they are a discount razor supplier.
Below is my drawing of the Holy Spirit bleaching out the miracles from the Gospels, because miracles are not real.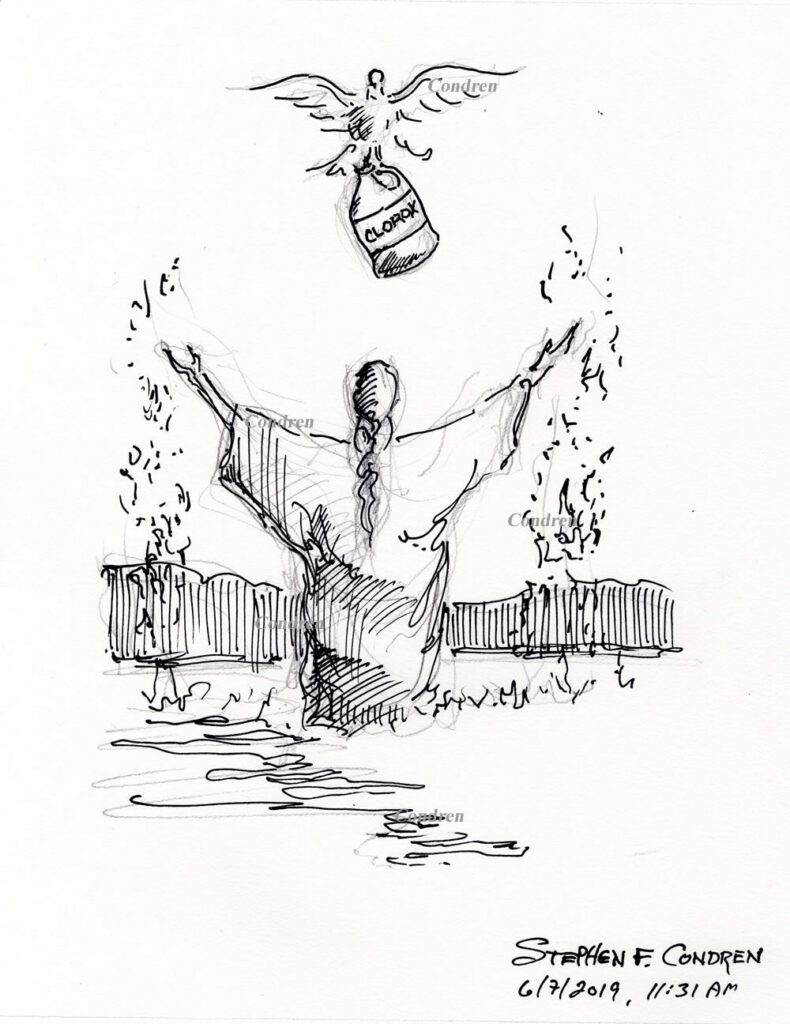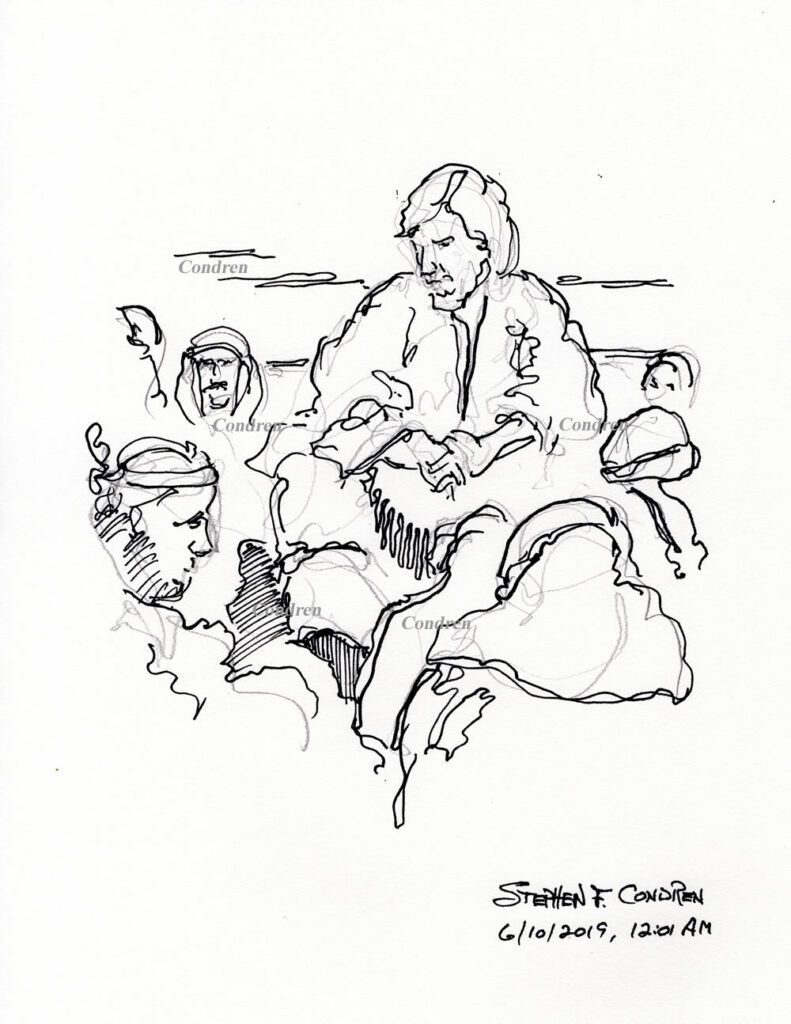 Alt Image Tag
Sinaiticus Redaction Criticism #506Z, pen & ink drawing, with prints & scans, by artist Stephen F. Condren of Condren Galleries.
Artist Stephen F. Condren Of Condren Galleries, A Fine Arts Gallery
Stephen F. Condren ~ Artist
Related Links
Rudolph Bultmann #505Z