Description
Tom Brady 190A pen & ink celebrity drawing by artist Stephen Condren, BFA, SAIC. This is the quarterback that won Super Bowl LV.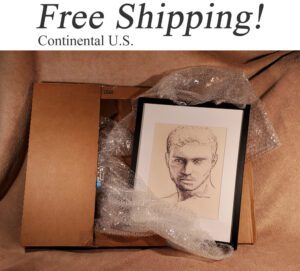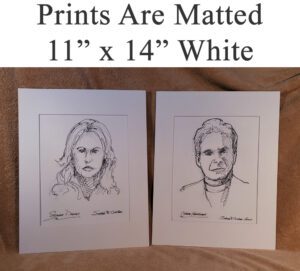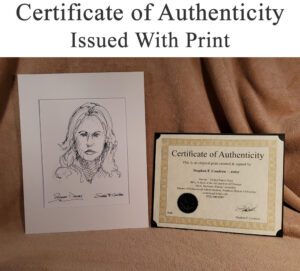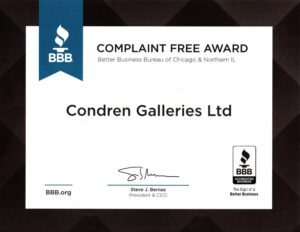 Celebrity
This celebrity rendering is of Tom Brady, the quarterback the won Super Bowl LV. The drawing is a fine line portrait of the football star because it has no hatched lines. This celebrity drawing is done with contour lines, because they outline the image of his face. The best practice is to keep the celebrity drawing as simple as possible. Do not over shade, or add too many lines, because they will distort the image of the celebrity that you are drawing. The most popular drawing are clean ones, that show the image of the celebrity.
Tom Brady has proved to be a winner, over and again. This contour celebrity drawing is good. The best way to honor Tom Brady is to draw his portrait with solid clean lines. Portraits that offer contour lines of figures are the best ones. Make sure to always keep the contour lines close to the center of the face, because it will be more correct. Do not draw the contour lines far from the center of the drawing, and make the lines bold.
Tom Brady 190A
The celebrity drawing of Tom Brady is simple and clean because there is no shade or shadow. I have made use of contour lines to make this celebrity drawing. The nice thing about contour drawings is that they are clean. Celebrity drawings that are filled with many lines make the rendering dark or messy. A clean and clear contour line drawing brings out all the features of the celebrity. The more lines that you add to a drawing the more complicated it get.
Alt Image Tag
Tom Brady 190A pen & ink celebrity drawing by artist Stephen Condren.