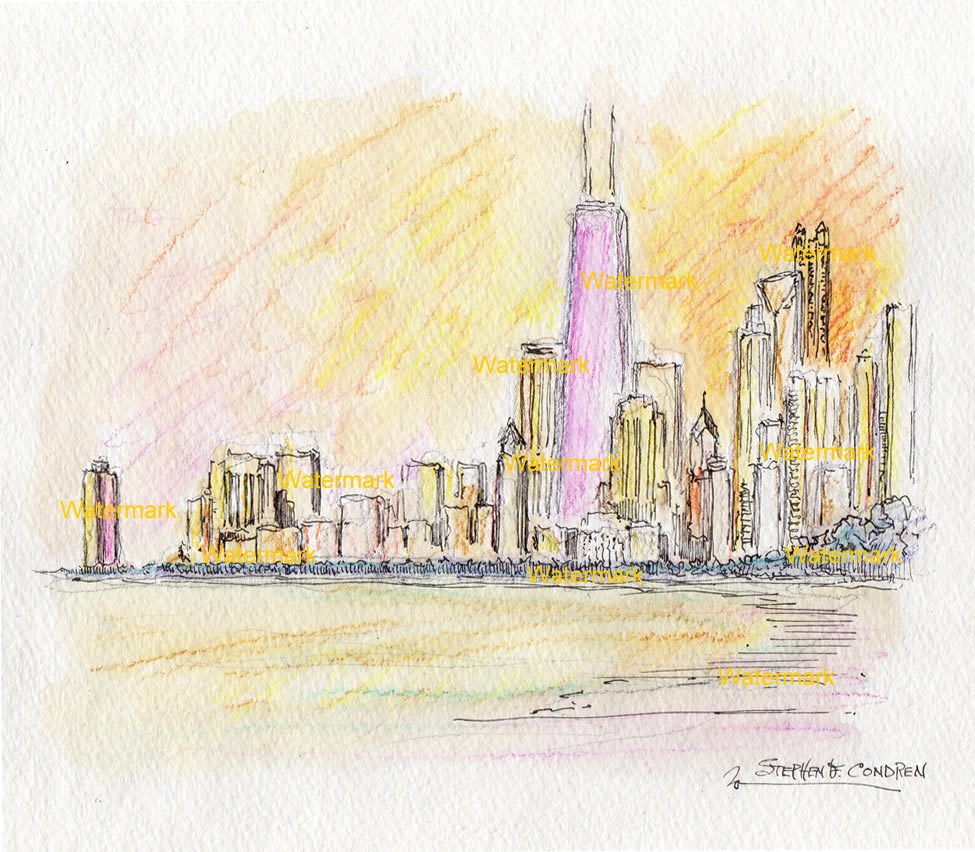 This article is about Chicago skyline #063Z Sunset Watercolor, which is for sale at discount with prints by artist Stephen F. Condren, BFA-SAIC, of Condren Galleries, a Fine Arts Gallery, offering JPEG & PDF scans. This is my watercolor painting of the Chicago, Illinois, skyline at sunset.
Chicago Skyline Sunset Watercolor #2309. Key elements in this work of art are as follows:
John Hancock Center
Lake Michigan
Sunset
John Hancock Center: The image of the John Hancock Center is done in soft lilac in accommodation to the same tones in the sunset. This soft color gives a gentle touch to the monarch of Michigan Avenue.
Lake Michigan: Without the gentle curve of the shore the watercolor would be flat. Lake Michigan is crucial in every way to the pulse of this paintings as it is to the city.
Sunset: The sunset sets the mood for this great city preparing for another nights rest. The glow of yellows and oranges fill the sky whose tones are echoed on east Lake Shore Drive.
Chicago Skyline Watercolors Link
Stephen F. Condren ~ Artist
312-303-0207