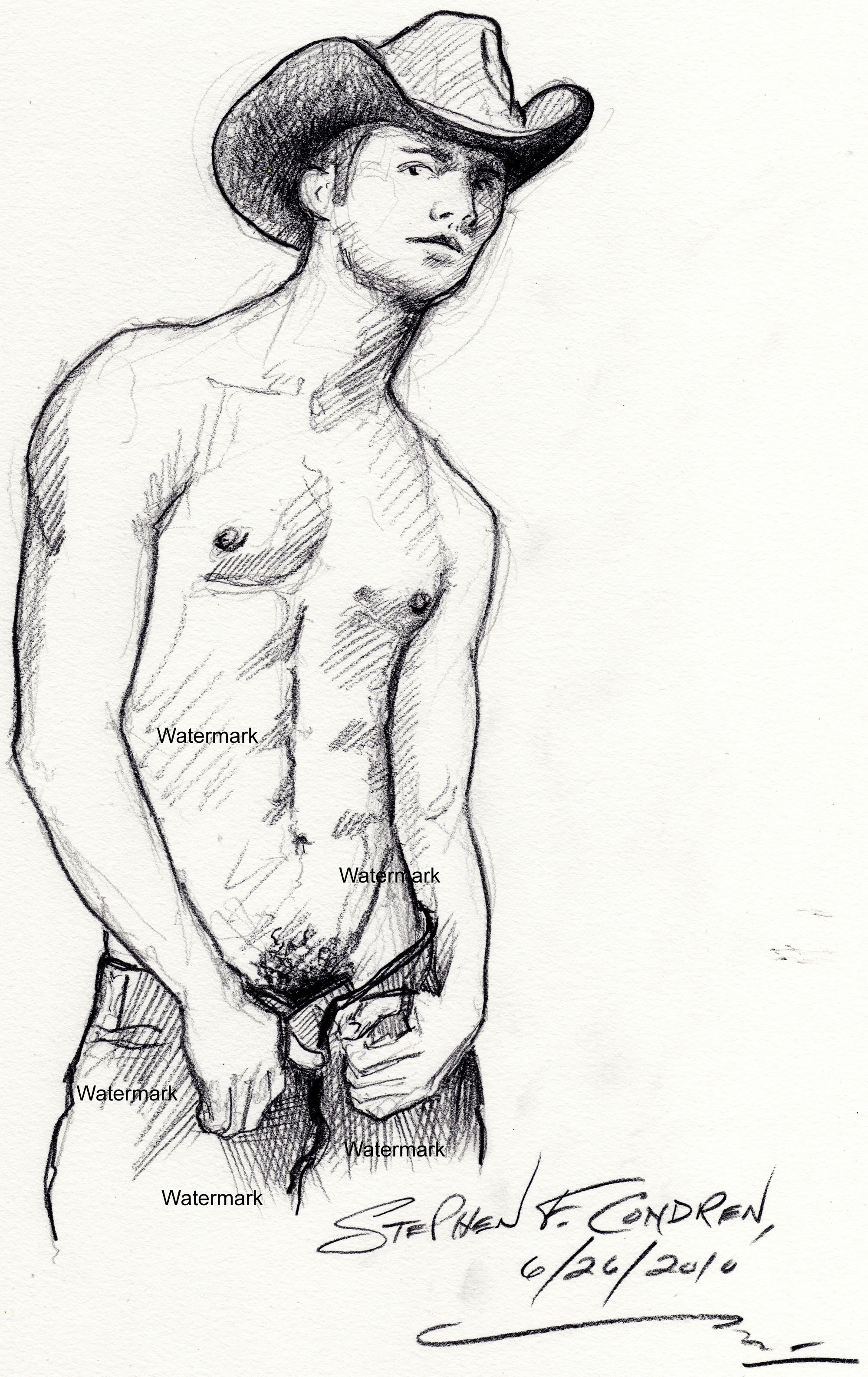 Shirtless Gay Cowboy #441Z, with pen & ink, and pencil drawing, by artist Stephen F. Condren, SAIC, BFA, of Condren Galleries. https://condrengalleries.com/product/shirtless-cowboy-436a/
Posted on Google+, Facebook, Twitter, Linked-in, and Tumblr.
Shirtless Gay Cowboy
Erotic Male Art
This pencil drawing of a young gay cowboy personifies the virile image of a western man. The drawing is meant to entice, because there is no exposed genitalia. The focus of the drawing is on the eyes of the cowboy, because he is looking right at you.
Pencil Drawing Of Shirtless Gay Cowboy
Above is my pencil drawing of the gay cowboy looking for action, because his zipper is ajar. If this were a straight cowboy his zipper would be shut, because he would not desire to look gay. The exposure of the penis is a sign of being gay. The success of the drawing is allure to male eroticism, because I did not draw the penis. In straight erotic drawing it is best not to show the vagina, because it give the suggestion of sexual enticement.
Pen & Ink Drawing Of A Shirtless Straight Cowboy
Below is my pen & ink drawing of a shirtless straight cowboy, in all his glory. This young man is so straight and will not even look at you, because he know that he is hotter than coal. The is no bulge in his pants, or open zipper, because he has no interest in hooking up. He is so ethereal, and lofty that has his arms in the air, and face in the shade, because he can't be bothered. Now this is a straight boy!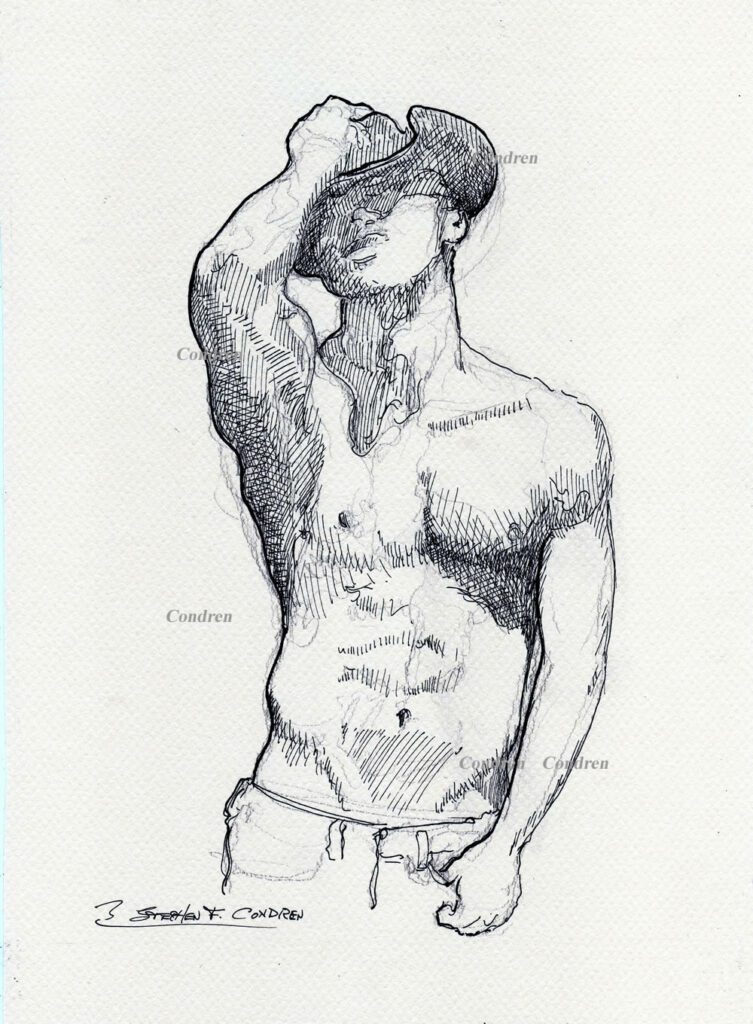 Alt Image Tag
Shirtless Gay Cowboy #441Z, with pen & ink drawing by artist Stephen F. Condren.
Related Links
Homoerotic Sadomasochistic Gay Art ~ Cupid Chastised By Bartolomeo Manfredi #438Z