Description
The House Portraits come in the size of 14″ x 17″ not matted. Because they are shipped flat, they are ready for immediate matting and framing.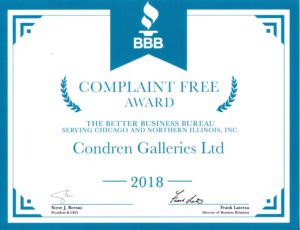 Testimonials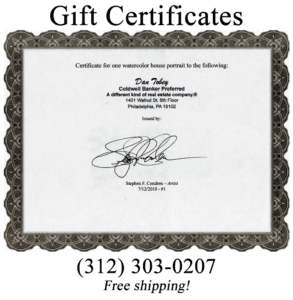 Gift Ideas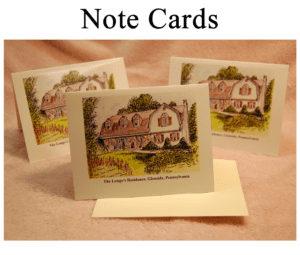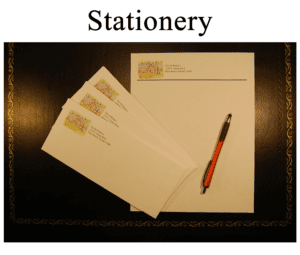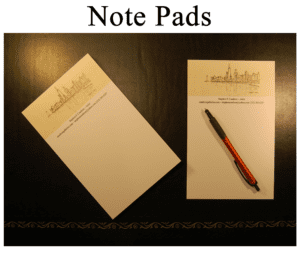 Future Leads & References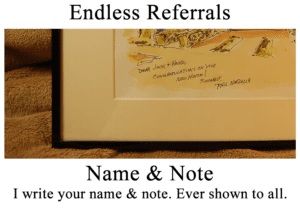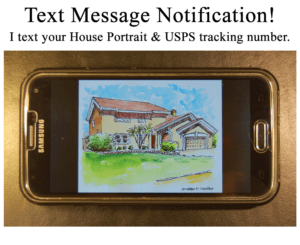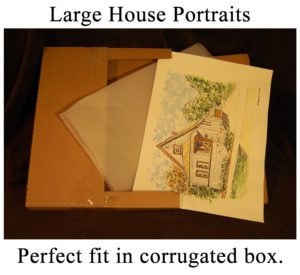 Testimonial Flier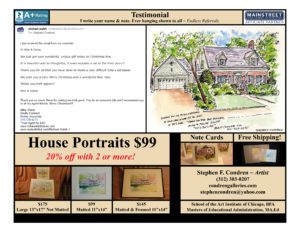 House Portrait Flier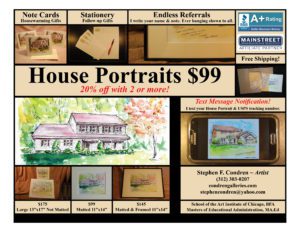 Post
House portraits large & small compared
Housewarming Gifts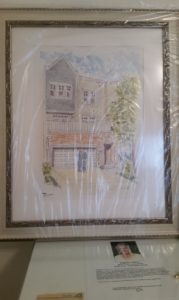 Related Posts:
School of the Art Institute of Chicago ~ B.F.A.
Northern Illinois University ~ M.S.A. & M.S.Ed.
All artwork is original and created by the artist, with no photographic or computer generated imagery. All rights reserved United States Copyright.