Description
This is a pen & ink drawing of the famous campanile tower landmark Denny Chimes at Alabama University, which is for sale here, at discount with prints by artist and United States Navy Veteran, Stephen F. Condren, BFA, SAIC, of Condren Galleries, a Fine Arts Gallery, offering JPEG & PDF scans. Because Denny Chimes is great, it's prints are great!
The sketch that is above is the preliminary drawing of the campanile tower. I used a few photos to work from to create the drawing because there was need of a slight angle for perspective. The front on shots of the tower are clean and clear but lack perspective. Because the perspective photos were too steep I had to combine the front shots with the side shots to give a pleasing perspective.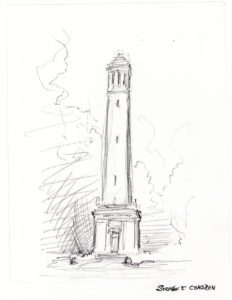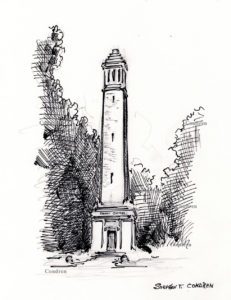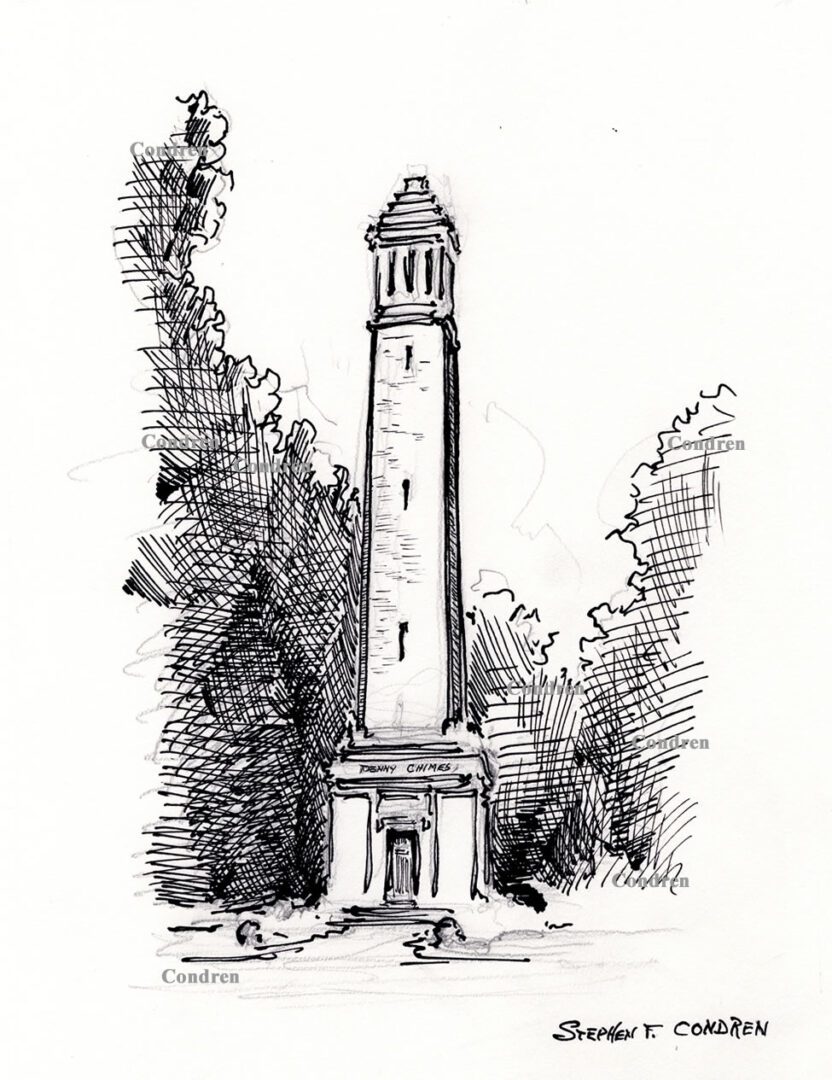 You can see from the three drawings above the progress of the drawing. At the top is the preliminary sketch, then followed by the finished drawing, and in the end is the final rendering. For me, this is a wonderful drawing of a wonderful place. Because the campanile tower was named after George H. Denny, President of the University of Alabama, the tower has immense personal charm.  The proportions of Denny Chimes #753A are exquisite.
Alt Image Tag
Denny Chimes #753A pen & ink drawings and prints at Condren Galleries.