Description
Tom Brady 177A pen & ink celebrity drawing is popular because of his grin while pointing.
The Tom Brady 177A print is matted 11″x14″ with free shipping, by artist Stephen Condren, BFA, SAIC, of Condren Galleries.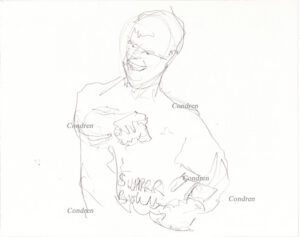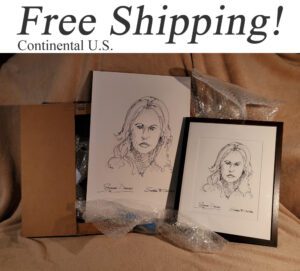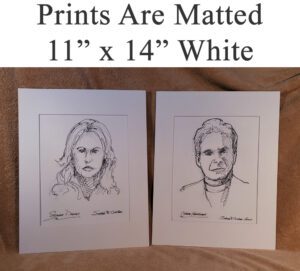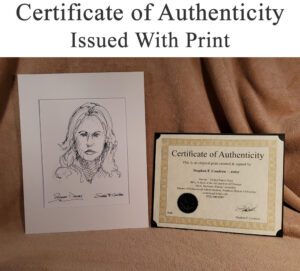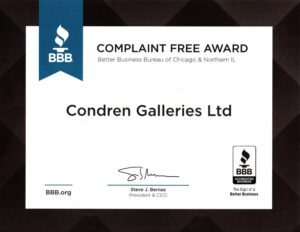 Celebrity
This celebrity rendering of Tom Brady is a fun one, because he is off guard. Most of the time a celebrity is shown in his performing posture, but his cute drawing shows him as he is. The joy in art is to capture the moment and preserve it with grace. Since this is an action drawing it brings out Tom's character, which is good. Tom Brady is a good man in every regard, and cares about his fellow players.
Tom Brady 177A
The celebrity drawing is a contour drawing, because it outlines the subject of the composition. The image is a bit vague so you cannot get good details. If the subject were a bit closer and not moving I could use more hating lines. Shade and shadows are rendering with hatch lines in a celebrity drawing. The best way to present the subject is through contour lines, because his image is bold.
Alt Image Tag
Tom Brady 177A pen & ink celebrity drawing as he grins while pointing by Stephen Condren.