Description
Framed house portraits come in a natural grain oak wood frame.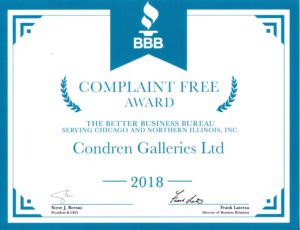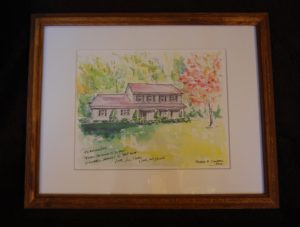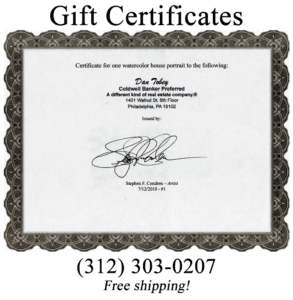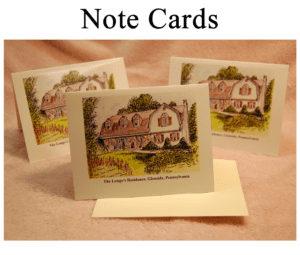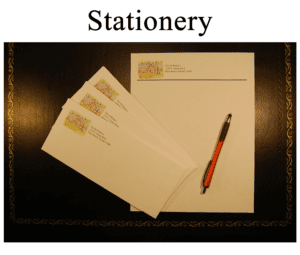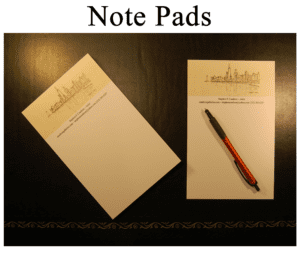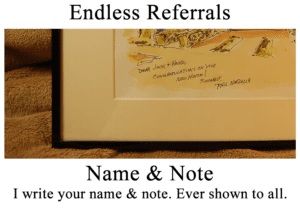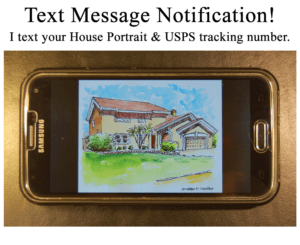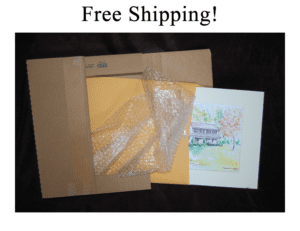 Testimonial Flier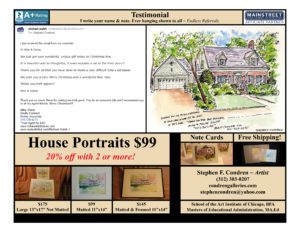 House Portrait Flier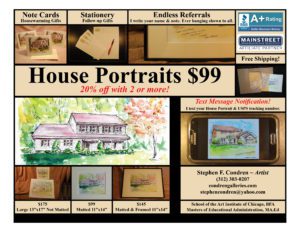 School of the Art Institute of Chicago ~ B.F.A.
Northern Illinois University ~ M.S.A. & M.S.Ed.
All artwork is original and created by the artist, with no photographic or computer generated imagery. All rights reserved United States Copyright.