Description
Aon Center #234A pencil drawing at night, which is a skyscraper stylus sketch in the evening, is for sale at discount with prints by artist Stephen F. Condren, BFA-SAIC, of Condren Galleries, a Fine Arts Gallery, offering JPEG & PDF scans.
Because this drawing of the Aon Center in downtown Chicago, Illinois, it gives the viewer a good image of this great building.
The drawing, however, brings out the strong contrast between the beautiful shape of the building and the surrounding skyline. However, the proportions of the skyscraper are perhaps the greatest of any office building ever built. Because this building was constructed in the late 1960's it looks as though it came right off of the design tables of current day architects. This is truly a most elegant and graceful building.
Because the Aon Center was build in the 20th center, that does not have a negative impact on it's design. However, this is an older building and structural elements are not the same as they are now. What, however, is eternal about the Aon Center is it's gracious, elegant proportions and design.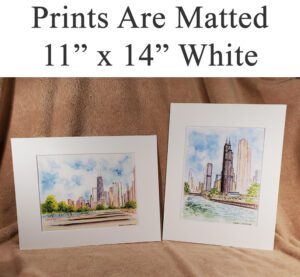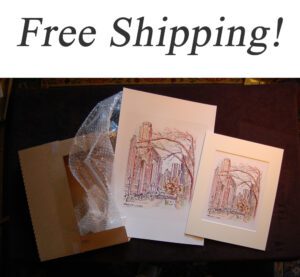 Aon Center #234A
The Aon Center is one of the tallest buildings in Chicago and the United States, rising over 80 stories tall.
Pencil Drawing
Aon Center is a pencil drawing done with a 6B lead.
Night
The time of day is in the evening for this drawing of the Aon Center.
JPEG & PDF Scans for Aon Center #234A
JPEG & PDF files are image formats used to make scans for prints for Aon Center #234A.
Alt Image Tags for Aon Center #234A
Aon Center #234A pencil landmark drawing done at nighttime downtown.