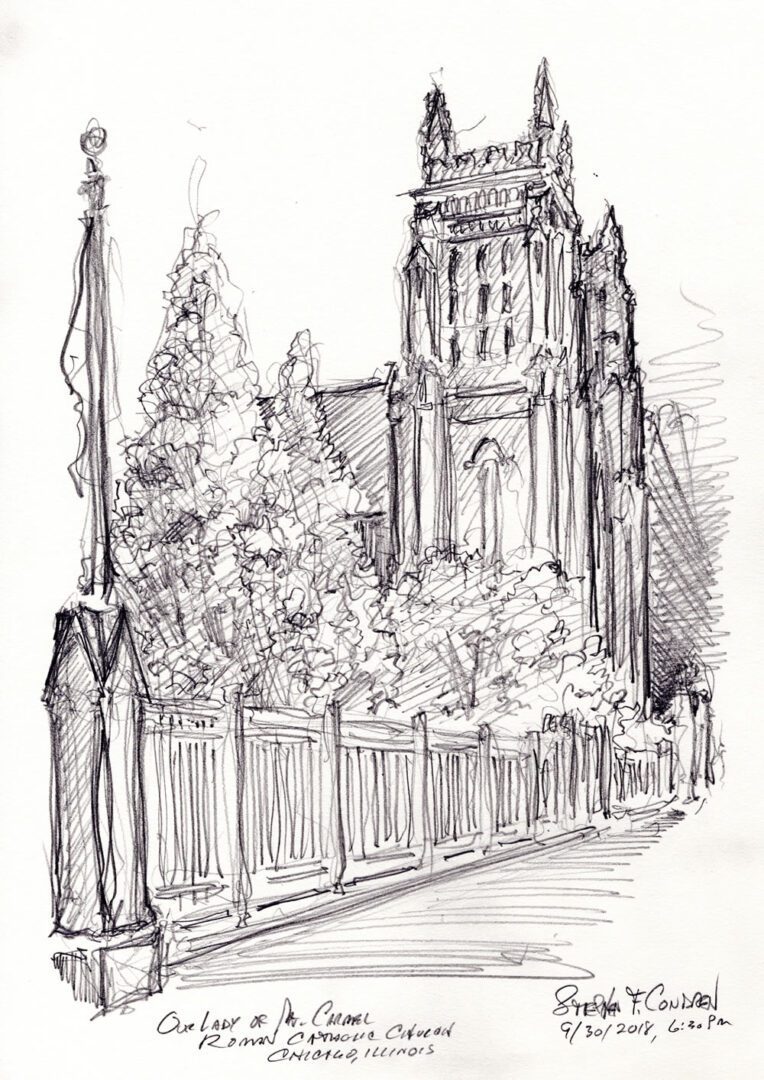 The original and prints of this drawing can be purchased here.
Our Lady of Mt. Carmel Church is located on Belmont Street in the Lakeview community of Chicago. This church is precious to me in that it is the church that my parents were married in.
I sat on my stool and drew this picture live before Sunday evening service for AGLO Chicago, where I serve as an acolyte.