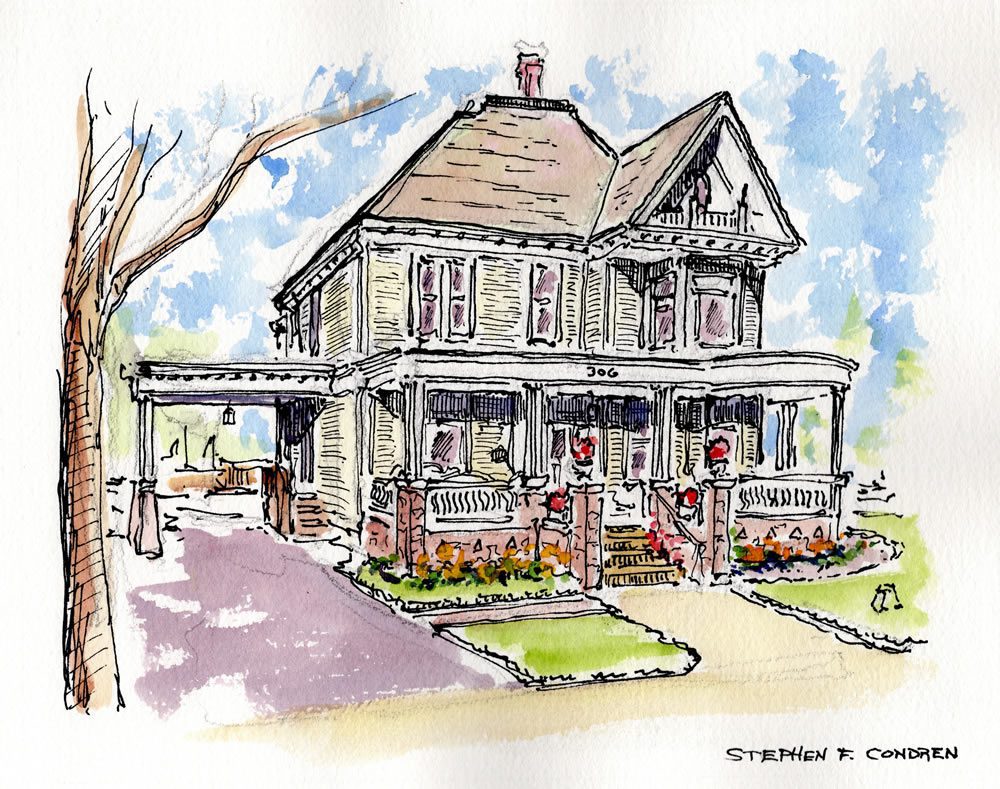 This article is about watercolor and pen & ink house portraits #300Z, for Elizabeth Henning, and written by artist and United States Navy Veteran, Stephen F. Condren, BFA-SAIC, of Condren Galleries, a Fine Arts Gallery ~ the house portrait is done first as a pencil drawing and then a pen & ink, which comes with JPEG & PDF scans for making prints. Congratulations Elizabeth Henning!
Posted on Google+, Facebook, Twitter, Linked-in, and Tumblr.
Photo
This is the front of the home.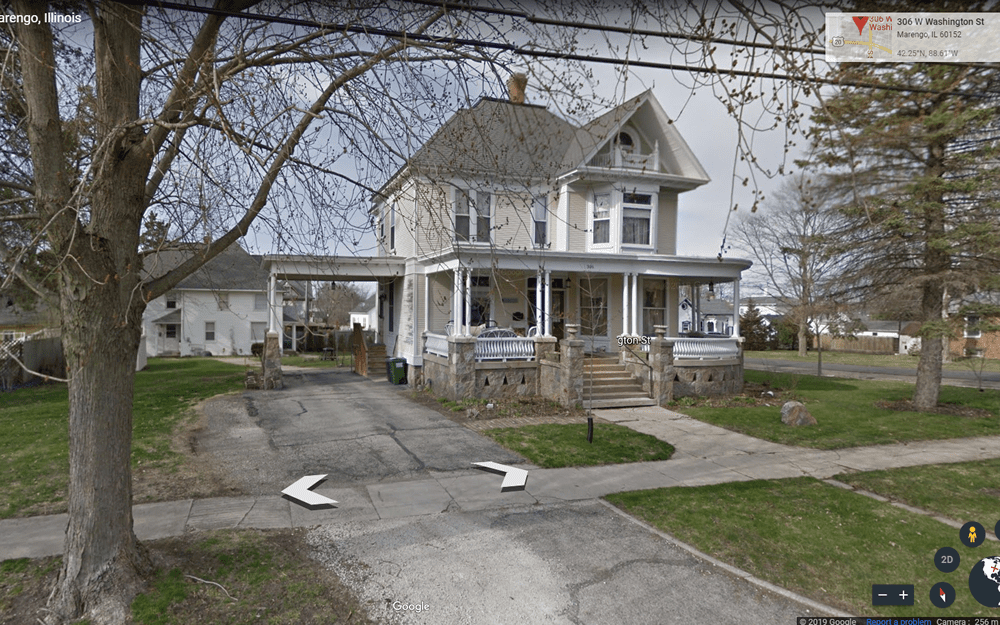 Watercolor house portraits #300Z
Home drawings
This lovely Georgian house has been commissioned by Elizabeth Henning of her home. Because the commission entails to works of art, one in watercolor, and the other in pen & ink, it was a great way to do one in color and the other in pen & ink. The two pieces are of the same house but from different angles. The perspective of these renderings will be discussed below.
Pencil Drawing For Watercolor House Portraits #300Z
Below are two pencil drawings of the Henning home. The top sketch is of the façade, and coach entry of the home. This is truly and grand old estate and beautiful in every way. The proportions, the scale, and the position on the lot are all well done.
Of course the pencil drawings lay out the foundation of the house portrait, much like the basement of a house.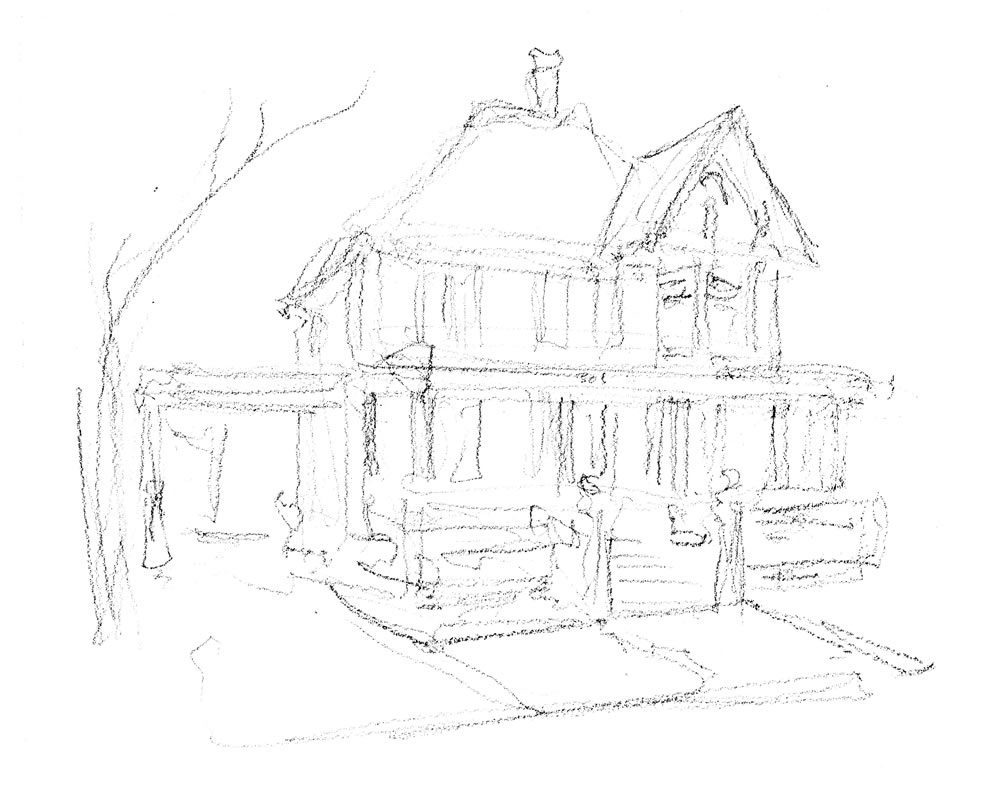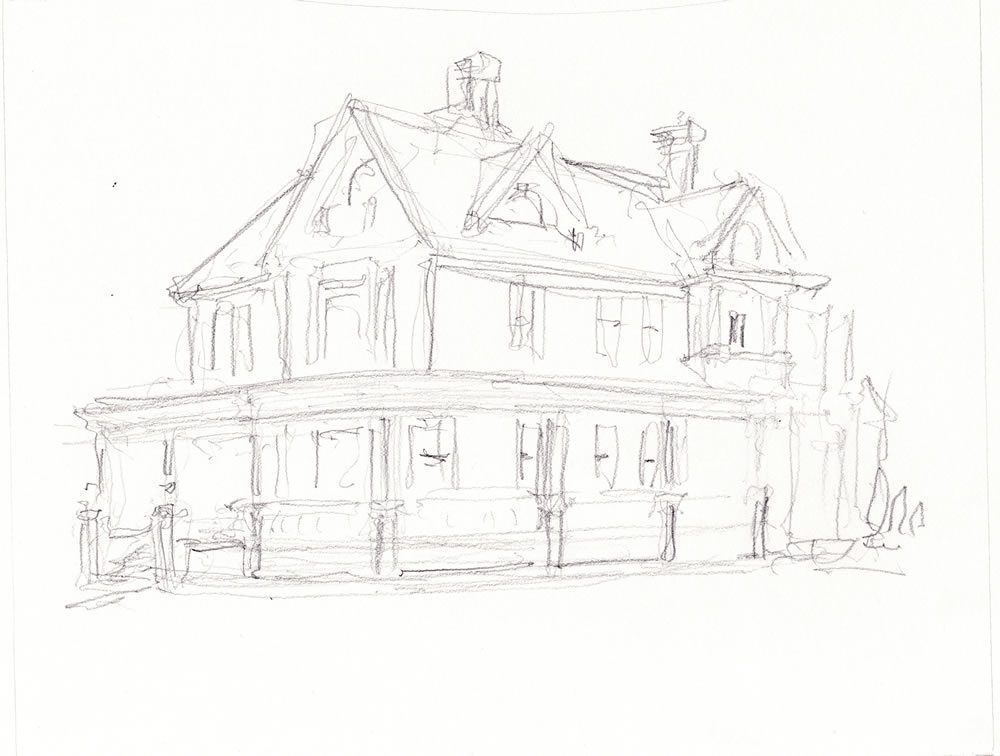 The pencil drawing
Pen & Ink Drawing
The pen & ink drawings below show the façade and side of the home. This property is located on a corner lot and it really showcases the architecture. I have employed the use of hatching and cross-hatching to bring out the shade and shadows of the home.
The nice thing about doing a drawing of a home like this is that you cannot go wrong. Because no matter how you draw it, the rendering always look great because of the beauty of the home. Most importantly, I always find it a challenge to get a simple suburban ranch to look like this!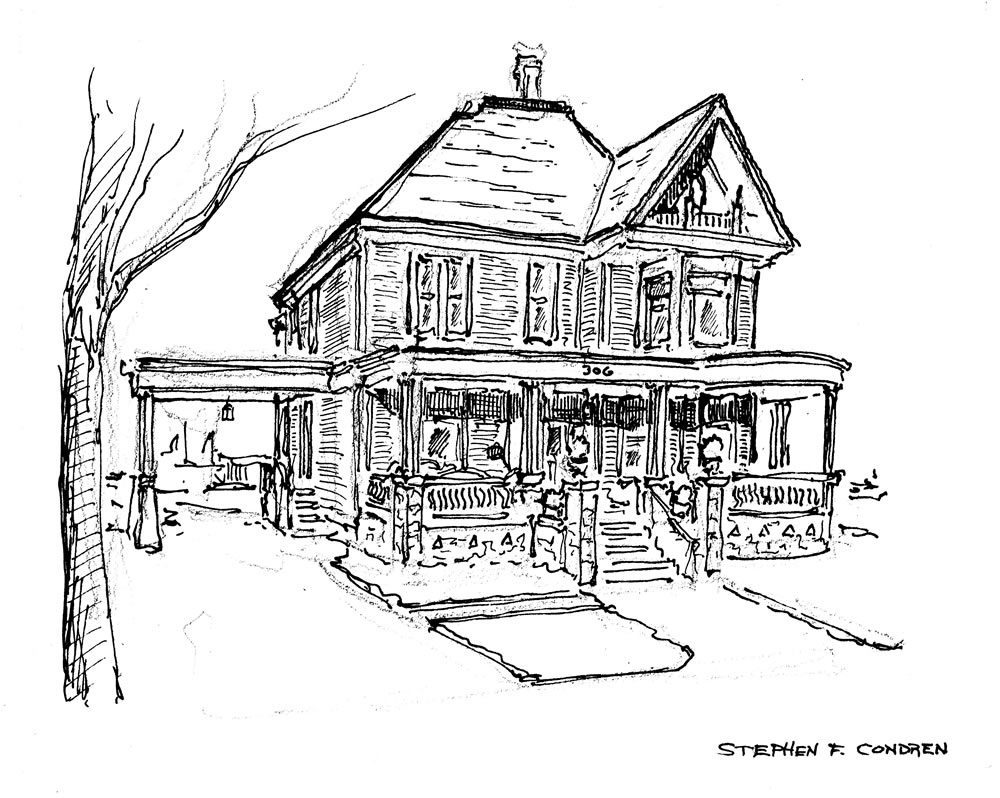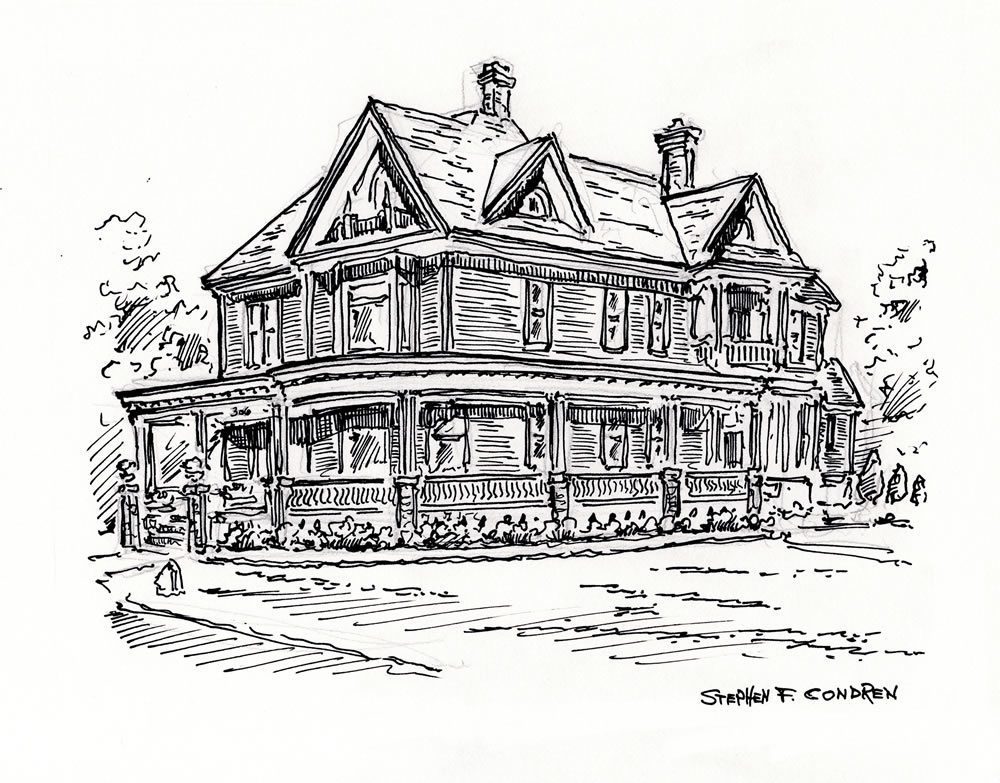 Watercolor
The watercolor rendering is the final product and I have to say that it look just grand! This house is truly a lady of grace and high station.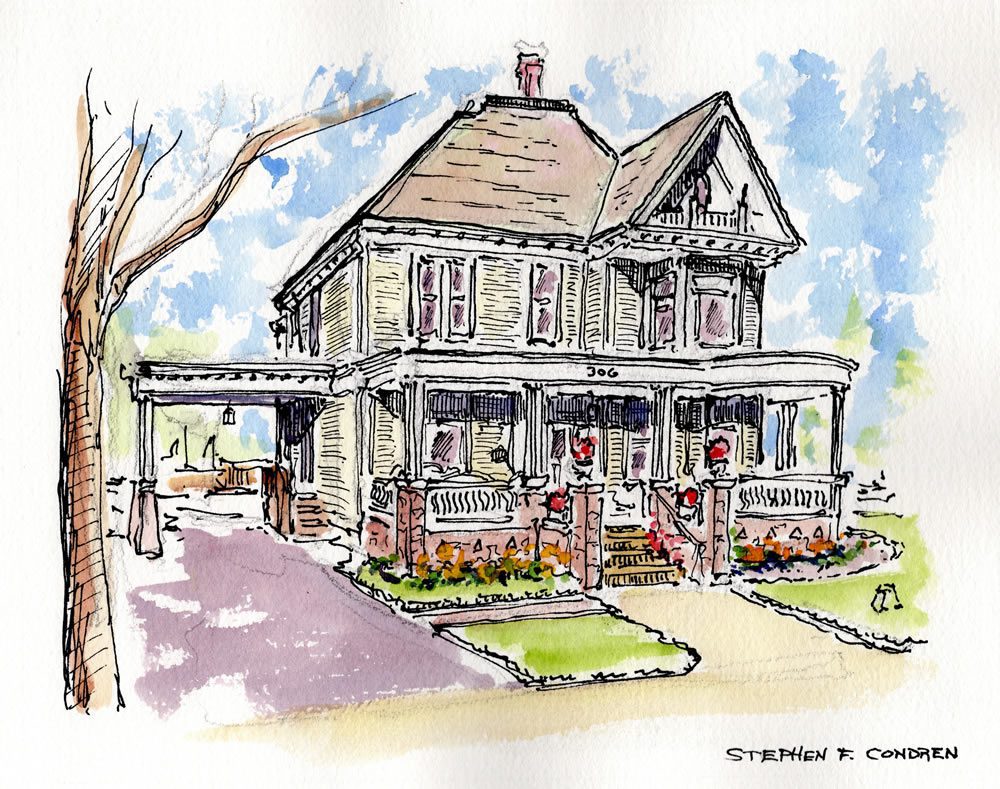 Scans
Scans of house portraits #300Z are available in JPEG or PDF formats for making prints, note cards, or posters.

Condren Galleries Ltd. for watercolor house portraits #300Z
Condren Galleries is pleased to have been to participate in the execution of watercolor house portraits #300Z.
Stephen F. Condren for watercolor house portraits #300Z
As an artist I have made watercolor house portraits #300Z a staple of my architectural rendering works.
Alt Image Tag
Watercolor house portraits #300Z pen & ink drawing with prints by artist Stephen F. Condren at Condren Galleries.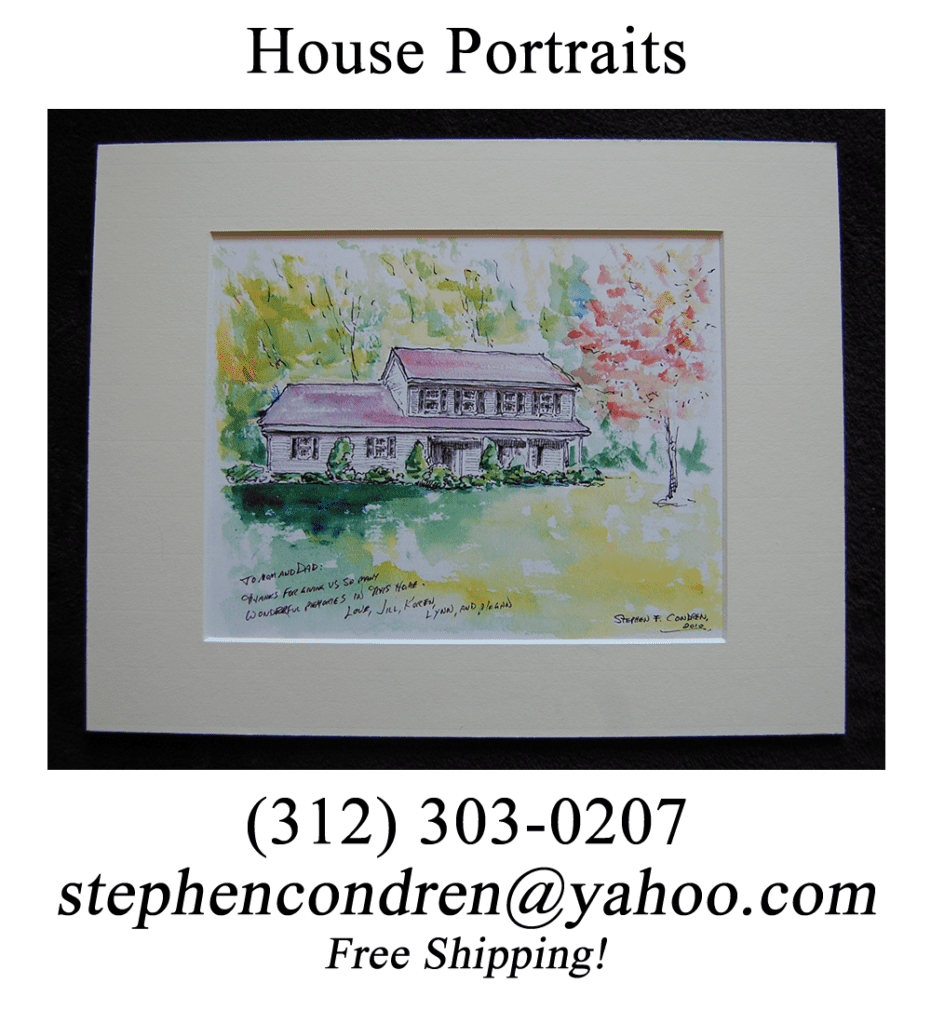 Related Links
Watercolor House Portrait #285Z