Hard to Love #280Z is an article about a lecture give by Ellenor Alcorn to members of the Buckingham Society at the Art Institute of Chicago and written by artist and United States Navy Veteran, Stephen F. Condren, BFA-SAIC, of Condren Galleries. Congratulations Ellenor Alcorn!
Posted on Google+, Facebook, Twitter, Linked-in, and Tumblr.
Buckingham Society
The Buckingham Society is a group of members of the Art Institute of Chicago, dedicated to the museum by means of planned giving. At intervals throughout the year, the Art Institute sponsors special evens such as this luncheon, as a token of appreciation to the society.
Luncheon
The luncheon was located in the Nichols Board of Trustees Suite, located on the second level of the Modern Wing. We were provided with salad to start then a savory chicken and pasta. Desert was an orange flavored kind of gelatin with fruit.
Ellenor Alcorn
Our speaker was Ellenor Alcorn, Chair and Eloise W. Martin Curator of European Decorative Arts. Without questions, Ellenor was an outstanding speaker and has a gift for bringing the audience into her fold.
Invitation to Hard to Love #280Z
The topic was on five prize pieces of Baroque and Rococo Art in the museum's collection. Ellenor's approach was innovative in that she wanted us, the audience to cast a vote on weather we approved or disapproved of a work of art by means of a "thumbs up or down". Thus, forcing us to take an aesthetic risk on the work of art prior to her discussion of the piece. Ellenor kept us on our toes!
She wanted us to look at the Baroque and Rococo on terms outside of "too much". Also, she brought out points in each of the works of art that added new understanding to each piece taken as a whole. This was particularly true of the Meissen porcelain centerpiece.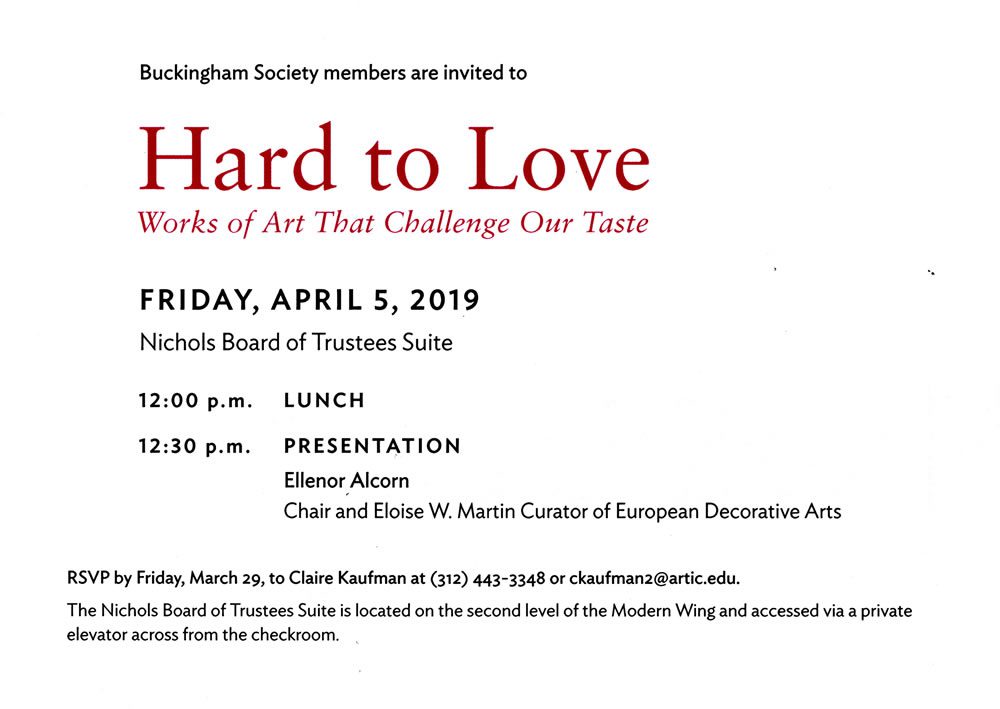 Invitation
Below is the inside face of the invitation providing information on the event.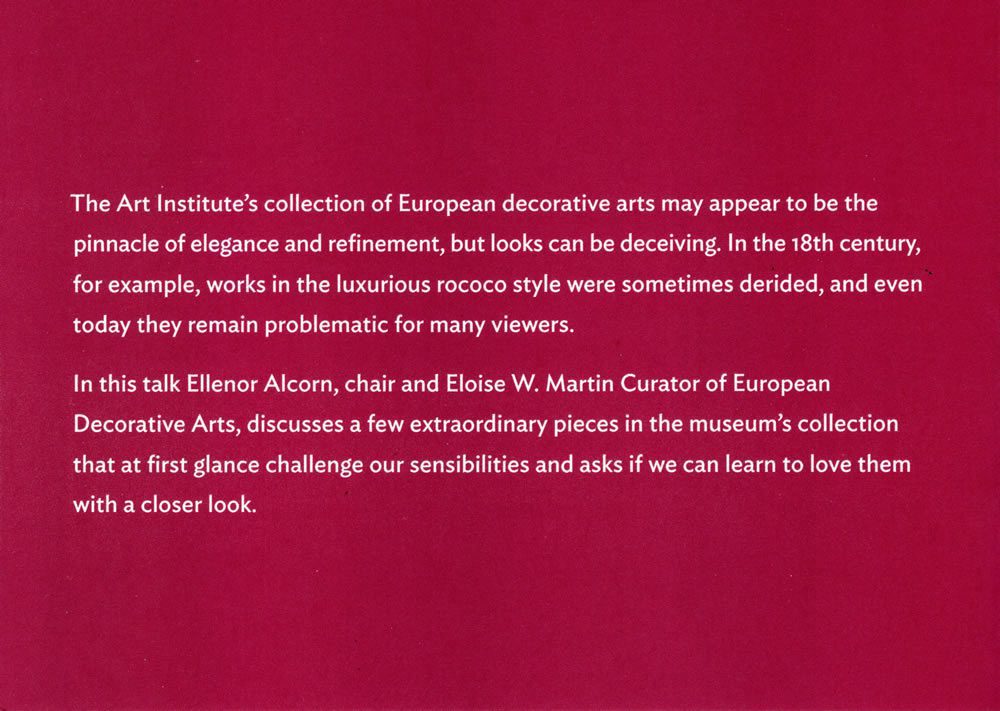 Back Of Invitation
The backside give information on the centerpiece of the over of the invitation.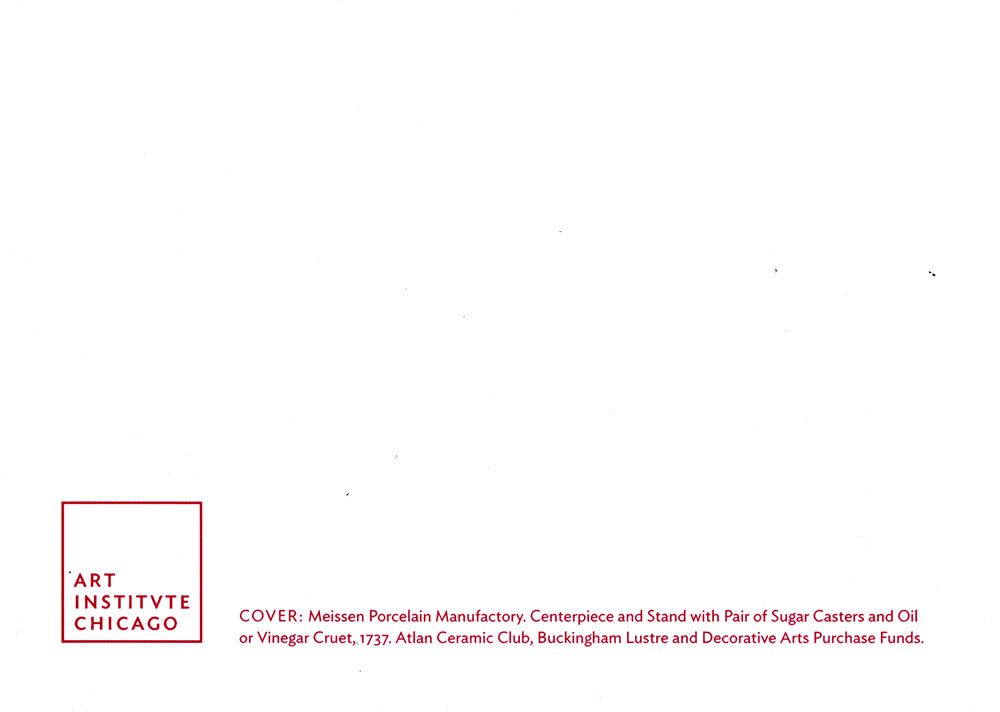 Condren Galleries Ltd. for Hard to Love #280Z
Condren Galleries is pleased to have been to participate in the execution of watercolor house portrait #000Z.
Stephen F. Condren for Hard to Love #280Z
As an artist I hardily approve of Hard to Love #280Z as an outstanding lecture and discourse of Fine Art.
Alt Image Tag
Hard to Love #280Z an article by artist Stephen F. Condren at Condren Galleries.
Related Links
American Gothic By Grant Wood #113Z