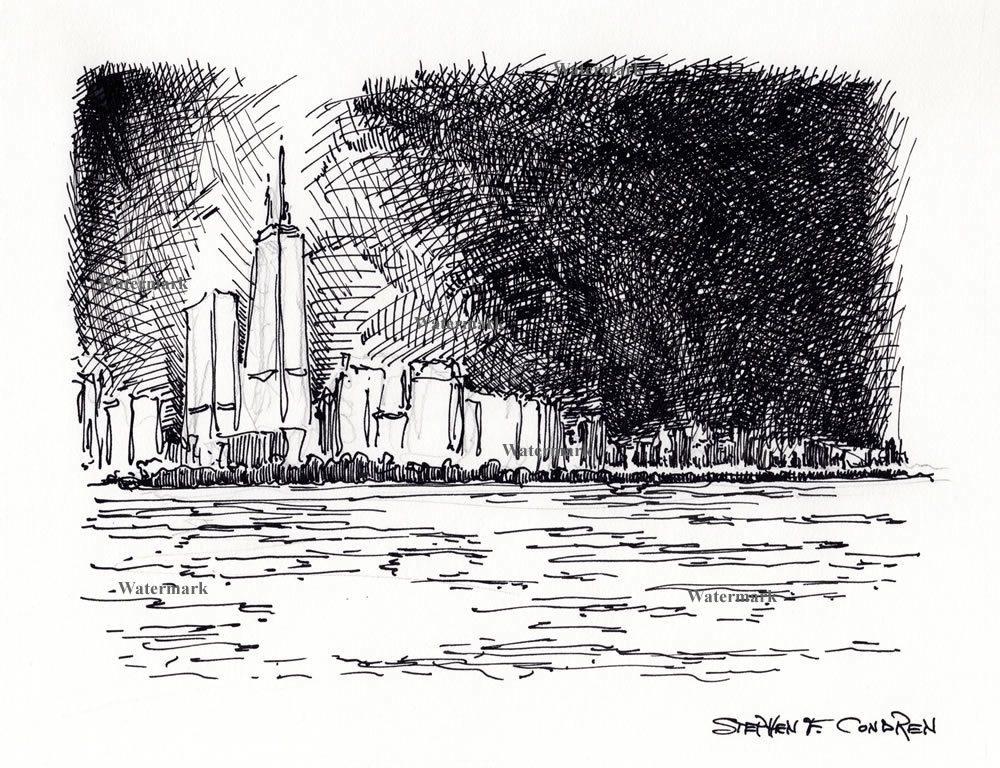 This article is about Chicago skyline #744B is a cityscape of the near north side, which is for sale here, at discount with prints by artist Stephen F. Condren, SAIC, of Condren Galleries, a Fine Arts Gallery, offering JPEG & PDF scans. This drawing has given me great pleasure in that gave me many unexpected twists and turns on the road but I never fell into the ditch! The drawing takes place at night and the sun is setting from behind the John Hancock Center (west). Thus, I have the surround sky gradually darken as it moves away from the sun.
In reality the buildings are very dark as well as most of the shoreline. However, to darken everything would give no meaning to the drawing. So I took the liberty to keep the building light so as to radiate light. I did keep the landscape dark to support the skyscrapers above.
The waters of Lake Michigan are not really dark as water carries illumination very well. The cross-hatching of the sky reminds me very much of a Rembrandt. He did an etching of the Holy Family but it is even darker!