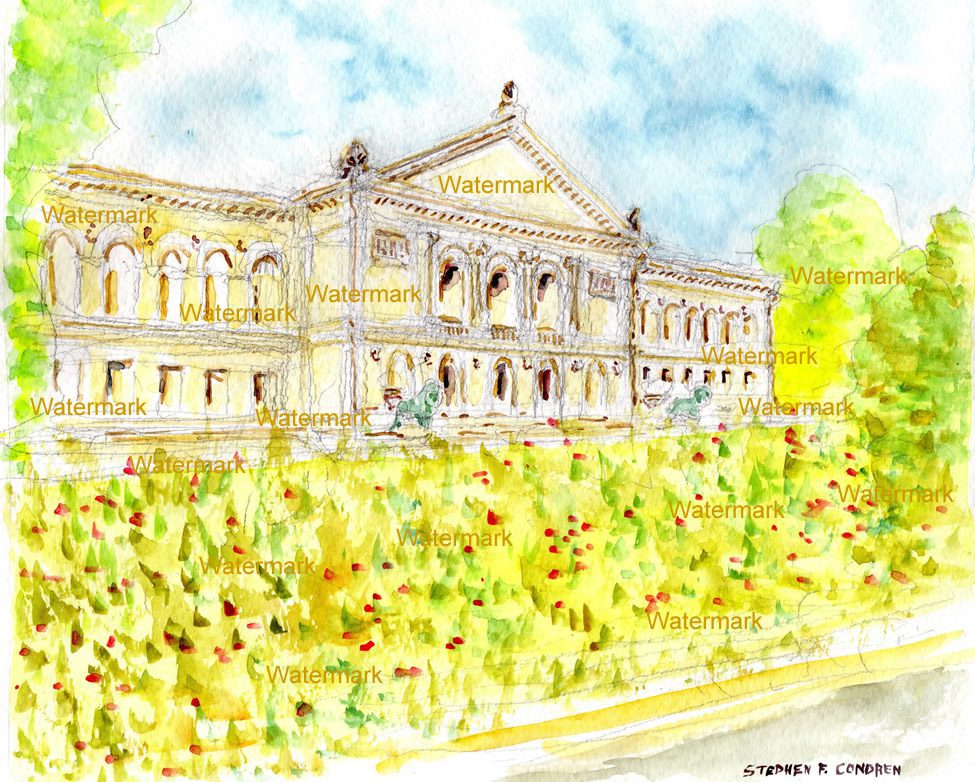 This article is about Art Institute #191B is a landmark watercolor of the Art Institute of Chicago, which is for sale here, at discount with prints by artist Stephen F. Condren, SAIC, of Condren Galleries, a Fine Arts Gallery, offering JPEG & PDF scans. Growing up as a child from the south side of Chicago I would spend many years at the Art Institute of Chicago. In grammar school on weekends, my father sent me to art classes there. He owned the art supply company Favor Ruhl & Watson. At that time it was the largest art supply company in Chicago.
This Beau Arts building was erected as the World's Congress Auxiliary Building for the World's Columbian Exhibition of 1893. This was the only structure built for the exhibition outside of Jackson Park. The structure was intentionally designed to become the main building of the Art Institute after the closing of the exhibition.
Key Elements
My focus on the watercolor is Classical entrance of the building. The central block of the building was designed to have a dome over the center. However, since there were not enough funds available the dome was never completed.
The Chicago Club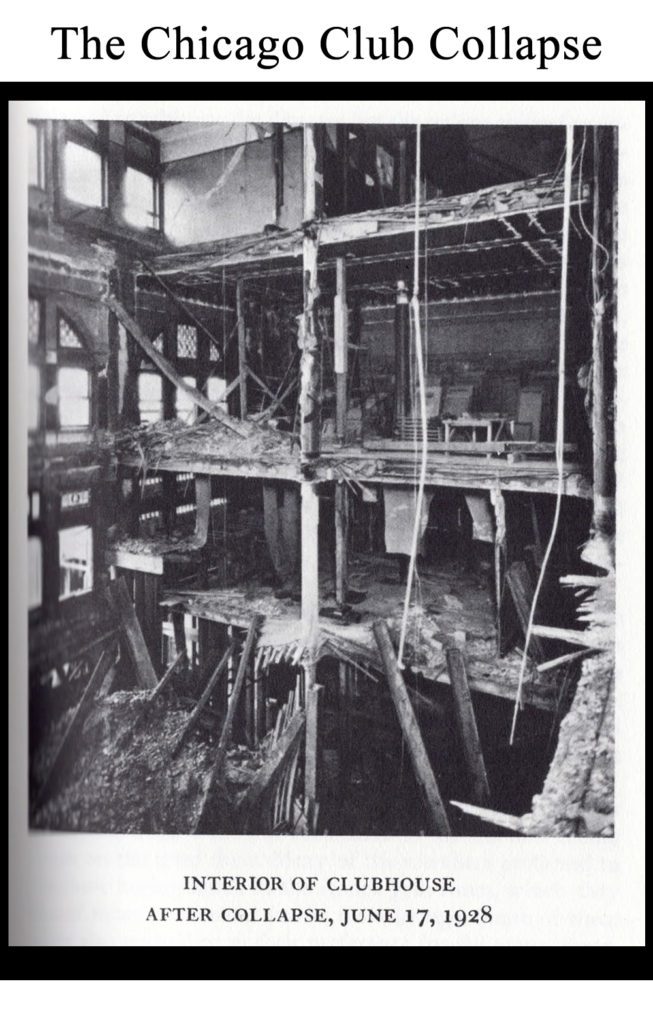 Most fortunately for the lives of local Chicagoan and the History of Art, the Art Institute moved. On June 17, 1928 the entire interior of the Chicago Club collapsed!
Imagine the Art Institute filled with people during this catastrophe. The loss of lives would be staggering and the loss of many world famous works of art would be forever lost!