Description
Bo Roberts #2430A pen & ink portrait of a super model, celebrity with beautiful face and penetrating eyes, with prints available.
Bo Roberts is a pen & ink celebrity portrait, by artist Stephen Condren, BFA, SAIC, of Condren Galleries.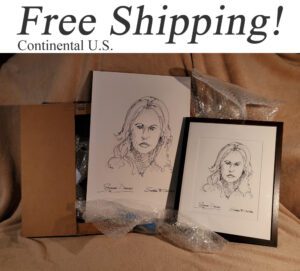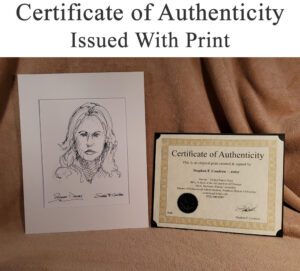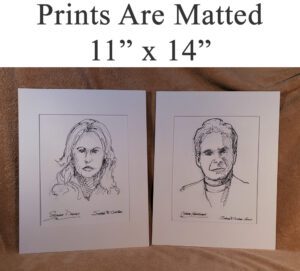 Celebrity
Bo Roberts is an internationally famous celebrity, and often cited as one of the most hansom men in the world. This celebrity portrait that I have done is on brown rice paper, because it brings out rich tones. The portrait is first done in pencil and then I go over it with pen & ink. The hatching and cross-hatching for shade and shadows are the hallmark of this rendering. Every line is put down with exactitude and precision. There are no errors with line placement anywhere on the celebrity portrait. The use of a fine pen makes the lines work together to make the shading. Tone is made possible by the use of cross-hatching.
Bo Roberts #2430A
The shade and shadows of this excellent celebrity portrait are made possible with fine pen & ink lines that are cross hatched over and again. Pen & ink drawings depend on cross hatching to get the increased deeper tones of shade in a portrait. Pen & ink line drawing with cross hatching of model Bo Roberts. The light brown tone of the rice paper make the celebrity portrait look smart. A touch of light brown on the paper brings out the lines weight. It is very important not to over-work the lines, because they can make the drawing too dark.
Eyes are the focal point of this celebrity portrait because he is looking right at you. The detailing of the pupils gives you the sense that he is right with you, because of the clarity of the lines.
Alt Image Tag
Bo Roberts #2430A pen & ink celebrity portrait with razor thin shadow lines, and cross-hatching.