Atlanta Lake Clara Meer Drawings And Prints #019X
This is about Atlanta skyline #019X Lake Clara Meer Drawings, which are for sale here, at discount with prints by artist and United States Navy Veteran, Stephen F. Condren, BFA, SAIC, of Condren Galleries, a Fine Arts Gallery, offering JPEG & PDF prints.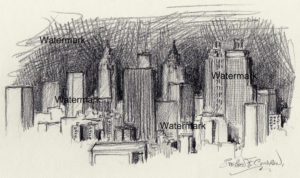 Drawings
The drawings of midtown Atlanta are done with lead pencil and use soft shading to make the counters of the landscape. The skyscrapers that loom over the trees stand as guardians over Piedmont Park.
Showing the single result
Showing the single result