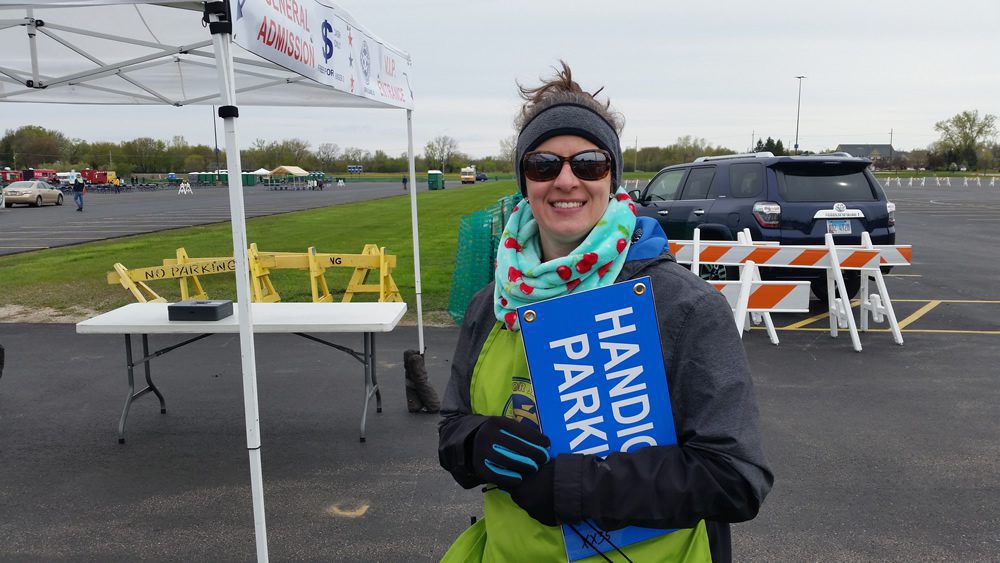 This article is about the Grayslake Exchange Club's Food Frenzy #299Z, an annual event that raises money for distressed families and children, and written by artist and United States Navy Veteran, Stephen F. Condren, BFA-SAIC, of Condren Galleries, a Fine Arts Gallery. Congratulations Grayslake Exchange Club!
Posted on Google+, Facebook, Twitter, Linked-in, and Tumblr.
Location
College of Lake County, Saturday, 5/12/2019, 11:00 AM to 5:00 PM.
Offerings
Food, drinks, snacks, and lots of fun! As a new member to the Grayslake chapter of the Exchange Club I have to say that I was very impressed. I had just become a member this last Thursday and I cannot express to you how pleased I was with the graciousness shown to me, as though I had been around for a long time. These people really know how to make you feel at home.
With this kind of favor I could not help but offer my services to the setting up of the Food Frenzy this coming Saturday. So at 8:00 AM I was at the site ready to assist. Club members were coming in with their pickups and vans filled with tents and tables that would be used to put the event in order.
I also had the honor to meet Scot Warren, the National President of the Exchange Club for 2018 & 2019! But do not be fooled, Scot was pitching in like everyone else, by lifting tables, chairs, tents!
Weather
The weather during setup was overcast but fine. There was no rain and the temperature was nice. You only needed a light jacket. At 10:00 AM when my shift had ended I had to depart to do my services at the First Holy Communion for the Second Graders at St. Gilbert's Parish, in Grayslake.
Later in the afternoon, after the church event I came back to check on things. The weather was getting cooler and a bit of raid started to set in. But this did not stop the program. There were a lot of people in attendance and people were enjoying themselves.
At the end of the day I returned to help take down. It was a pleasure to work with such fine, friendly, and good natured people.
Food Frenzy #299Z
Hosted by the Grayslake Exchange Club
The People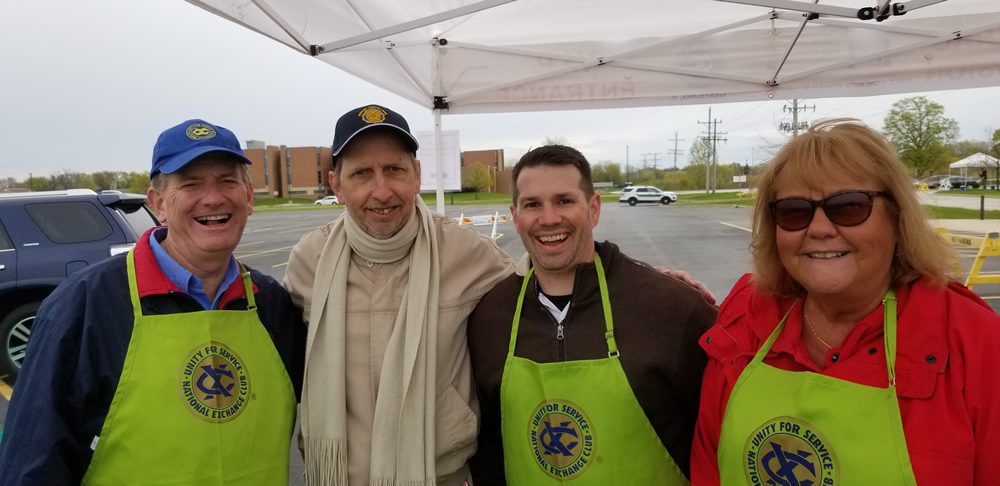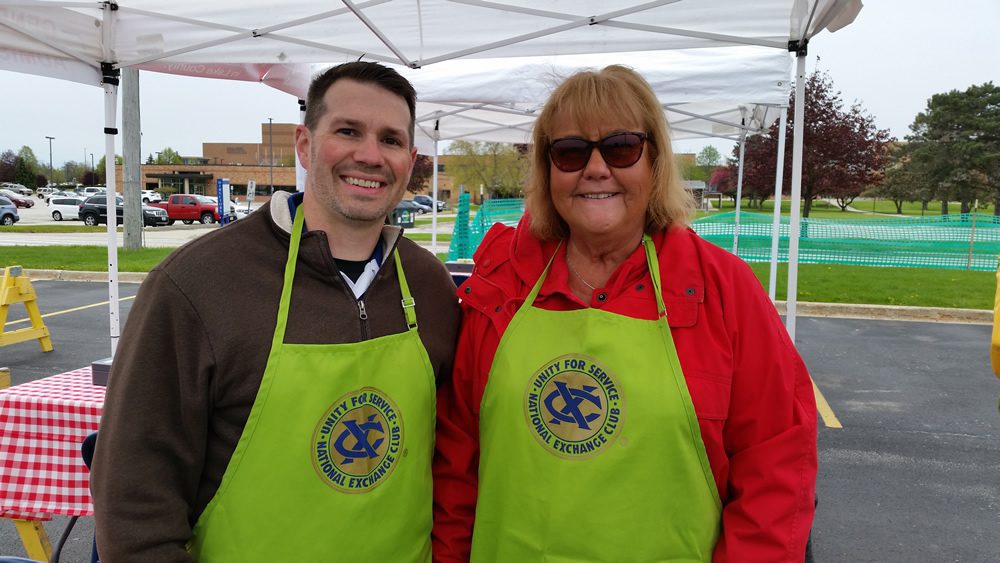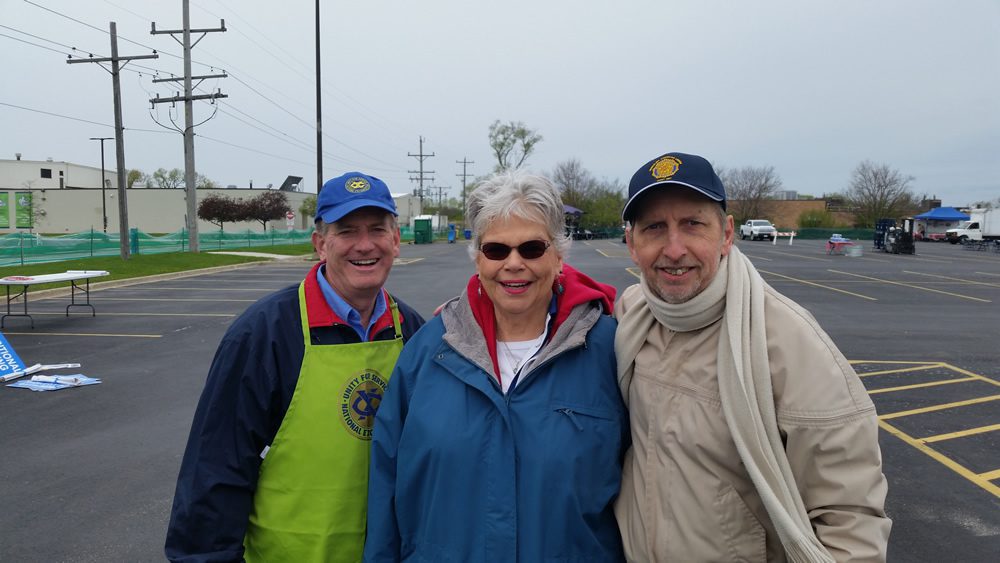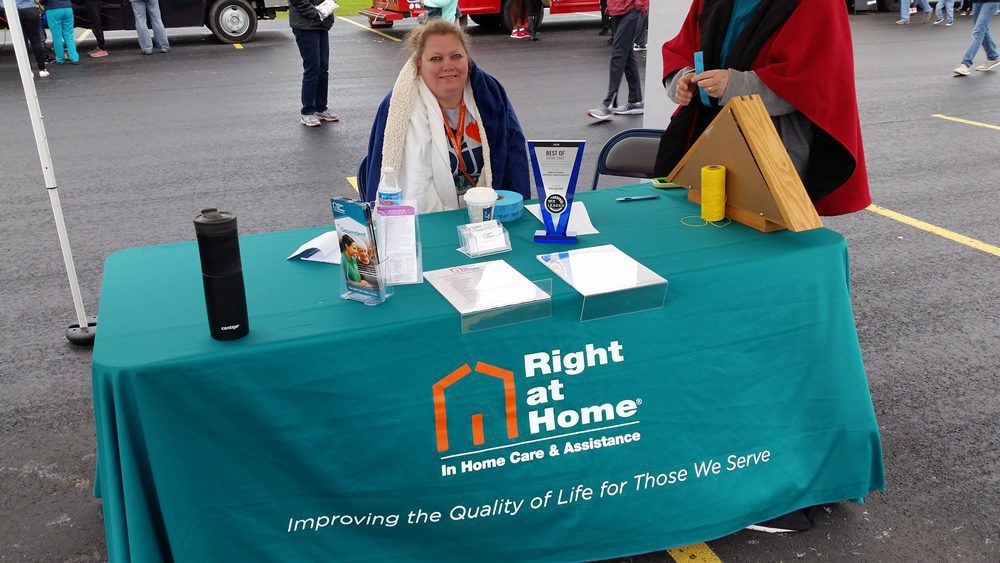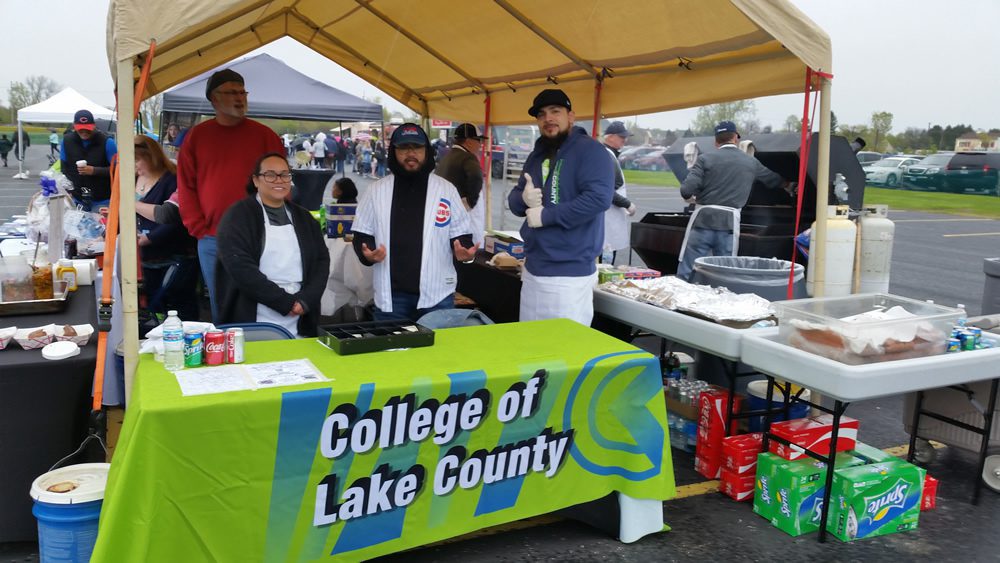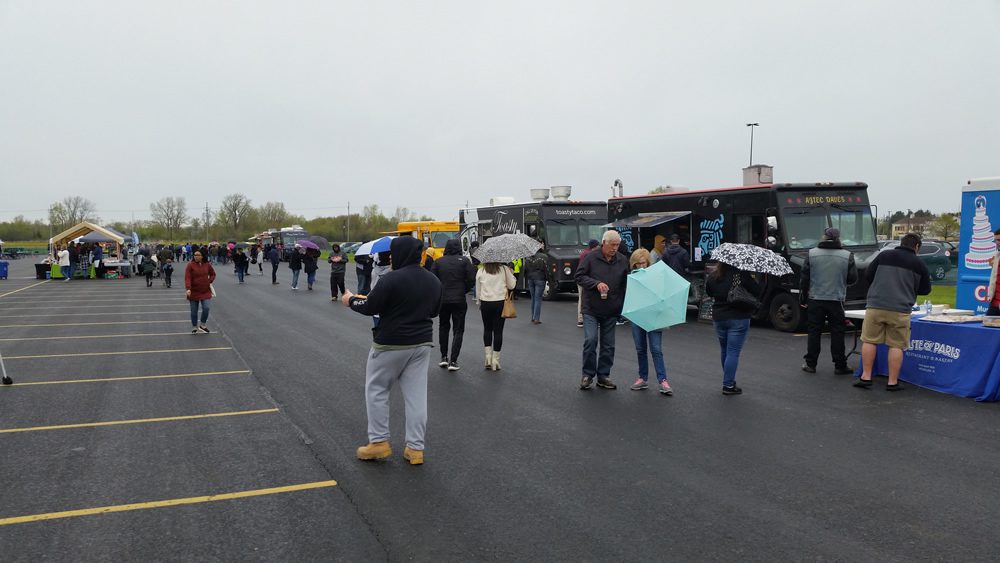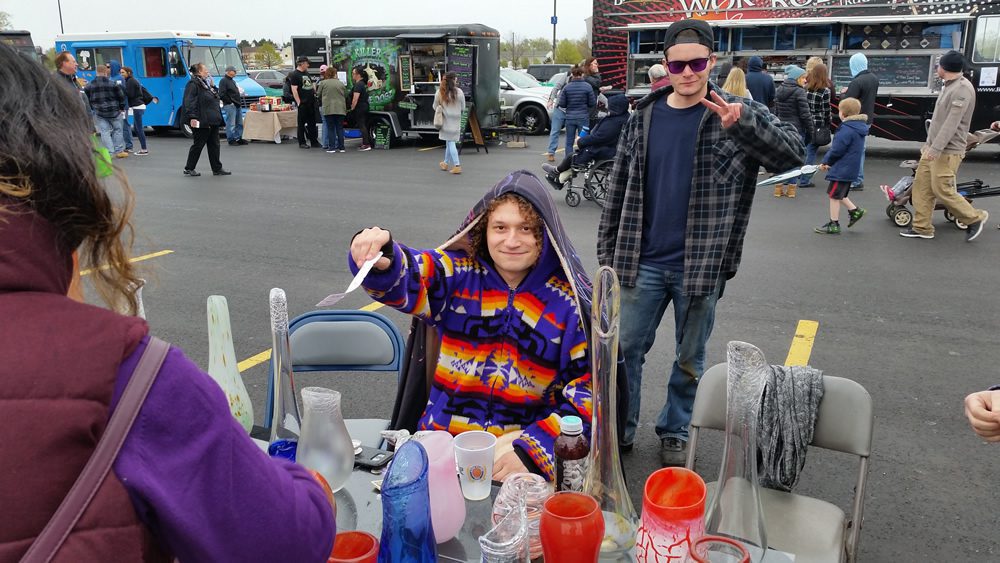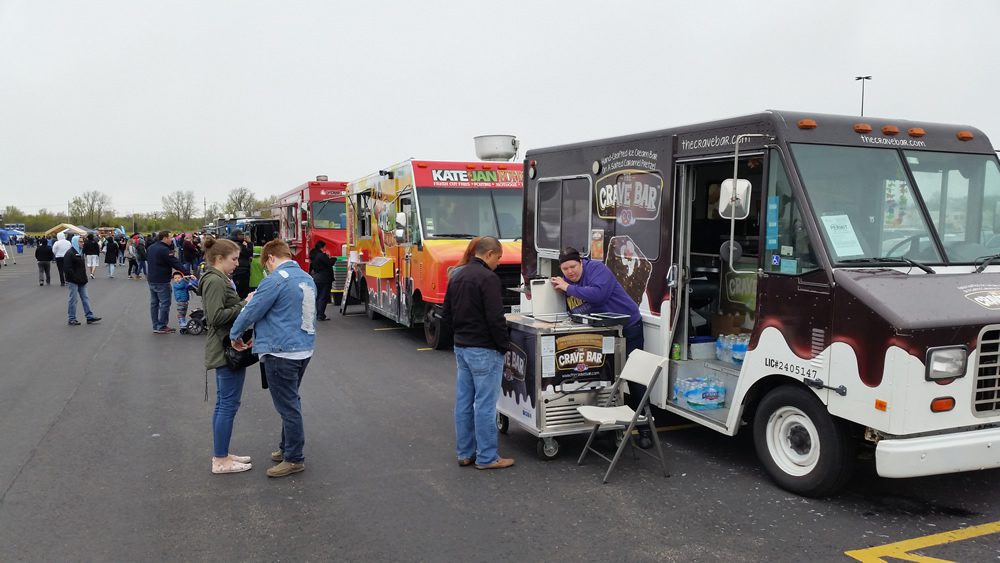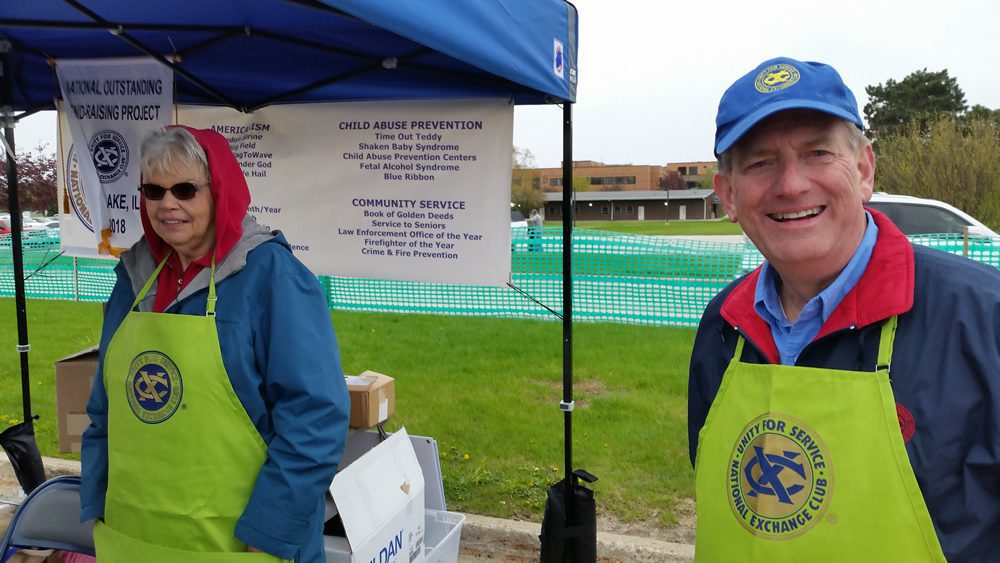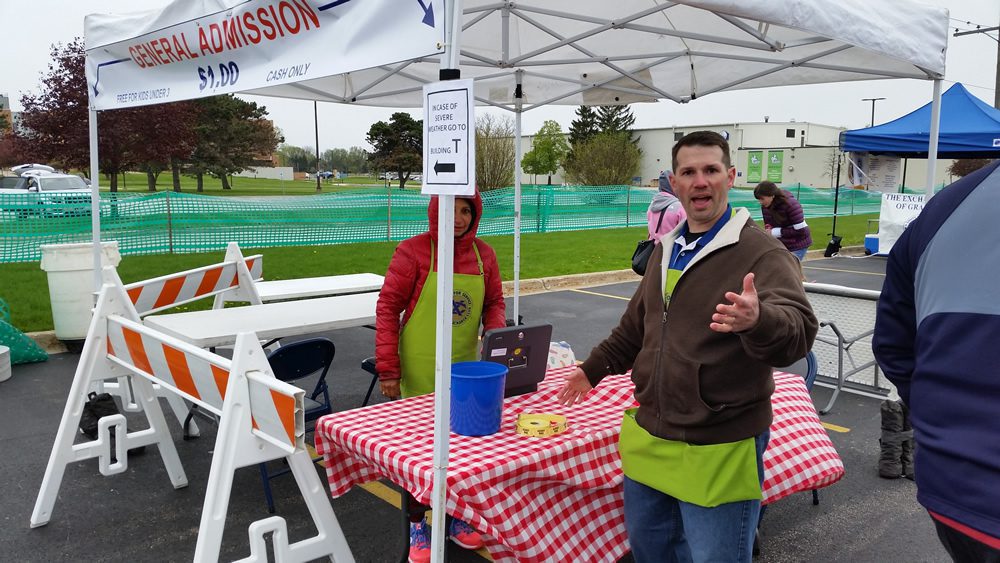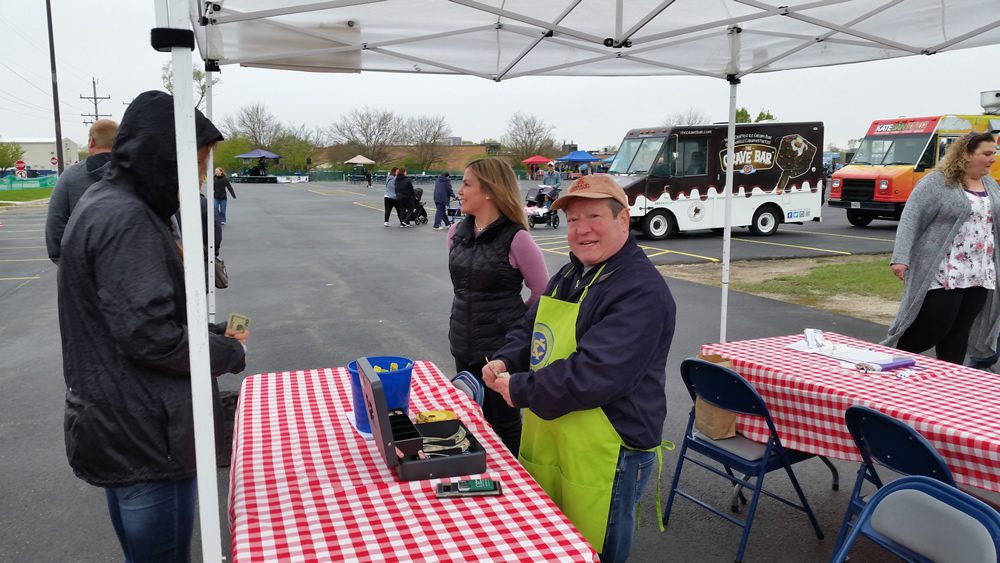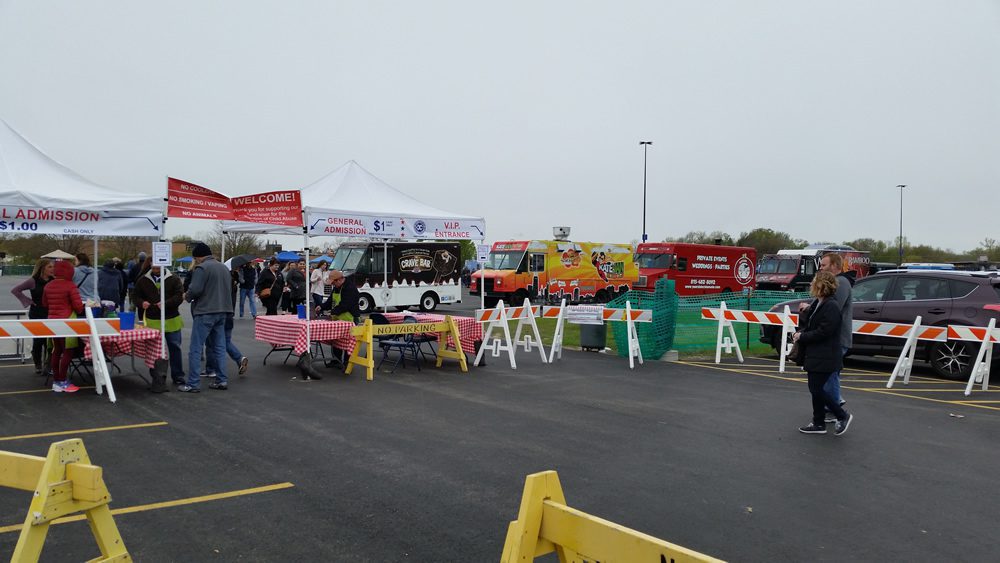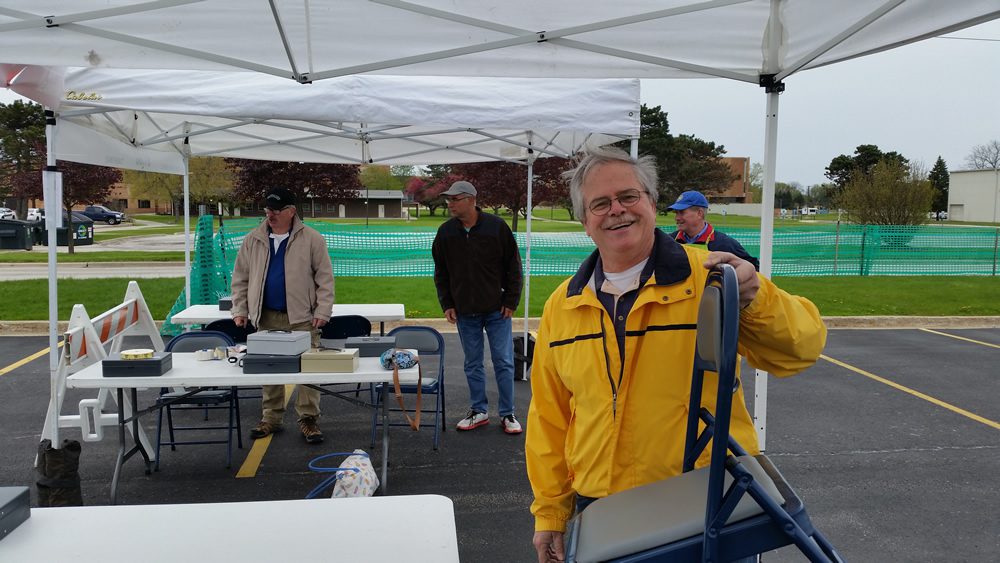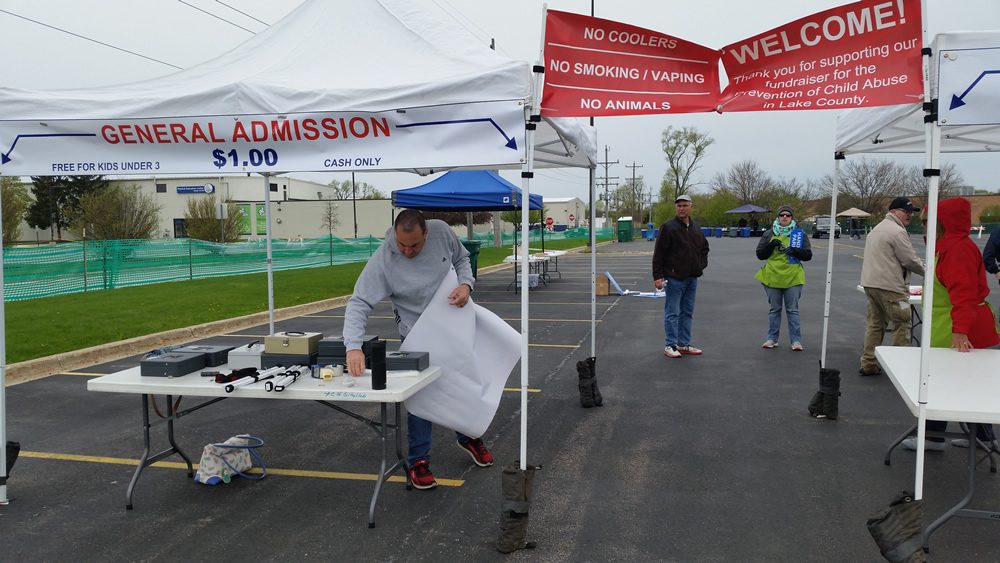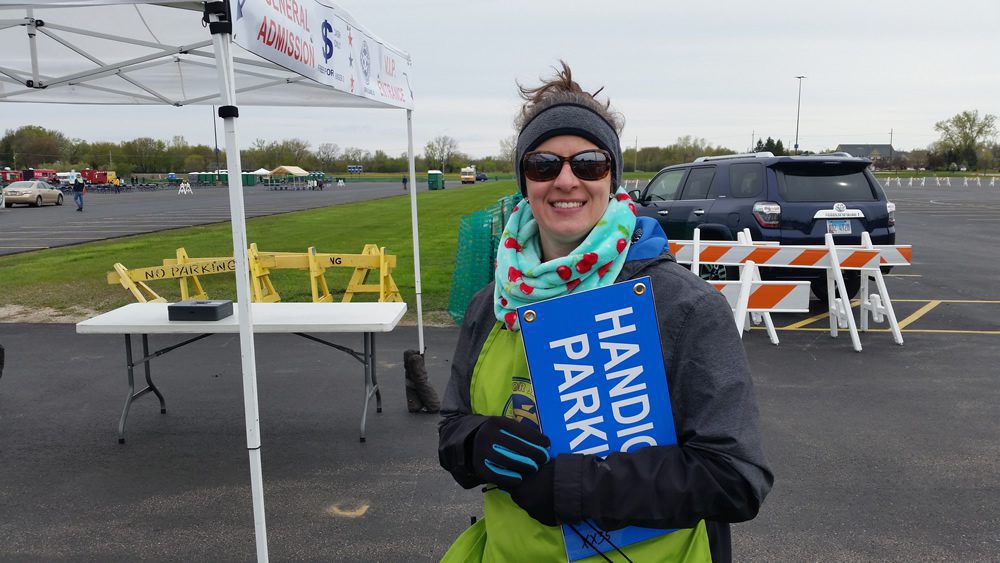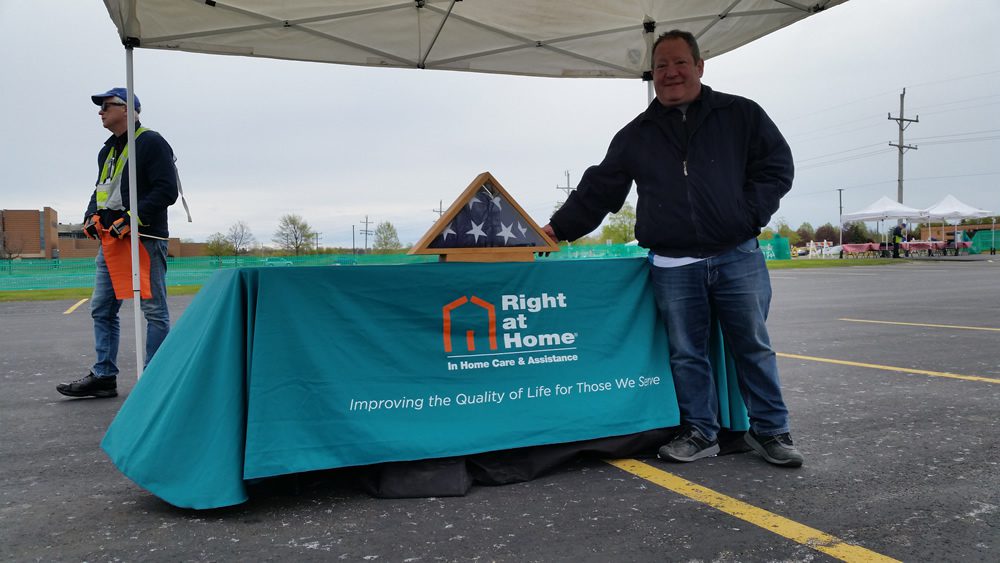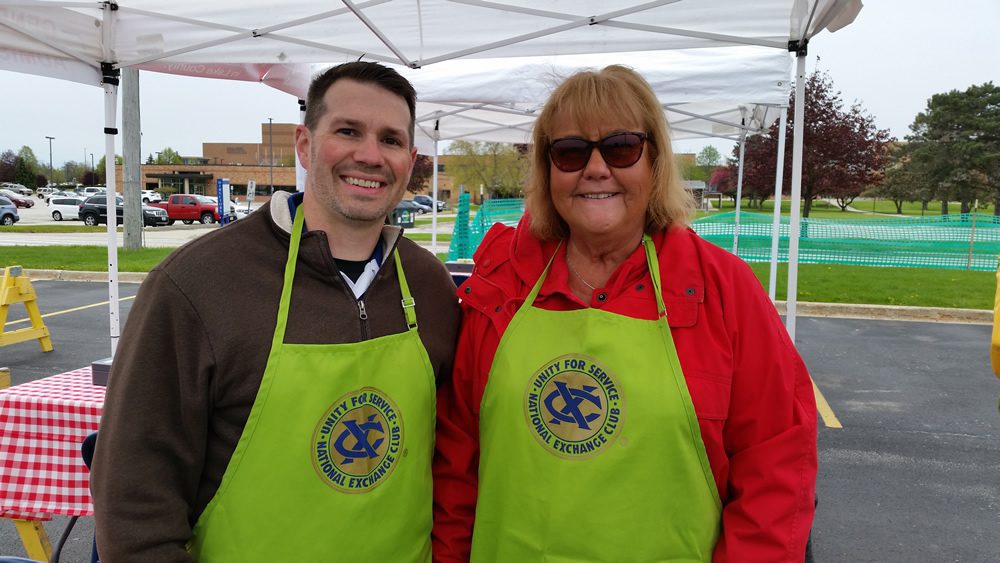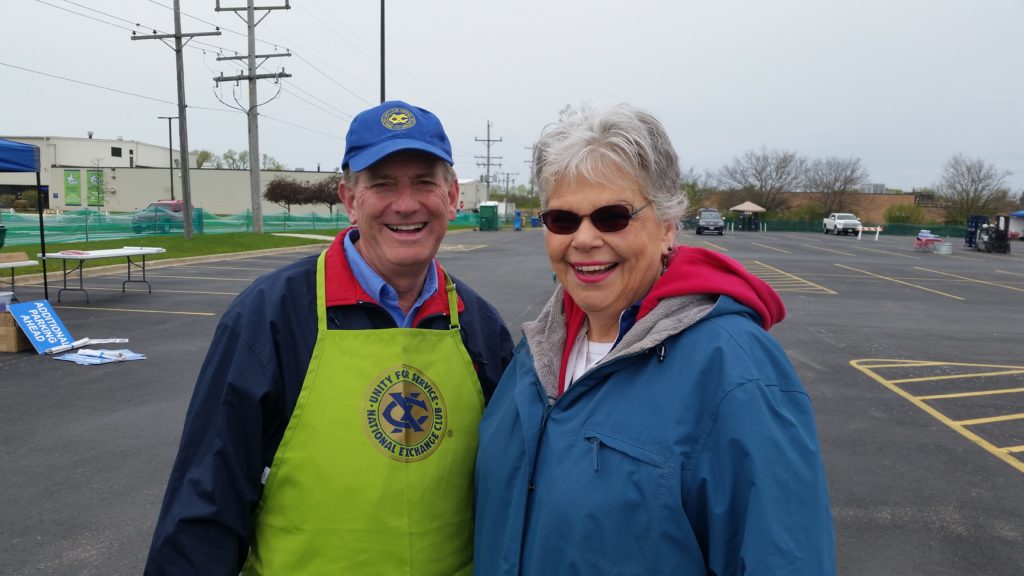 Condren Galleries Ltd. For Food Frenzy #0299Z
Photos For Food Frenzy #299Z
I took the photos that appear in this article. Please feel free to make copies from this site.
Condren Galleries is pleased to have been to participate in the execution of Food Frenzy #299Z.
Stephen F. Condren Food Frenzy #299Z
As an artist I have made Food Frenzy #299Z a place to be and get ideas for drawing.
Alt Image Tag
Food Frenzy #299Z pen & ink drawing with prints by artist Stephen F. Condren at Condren Galleries.
Related Links
May Fest Fine Arts Show #291Z