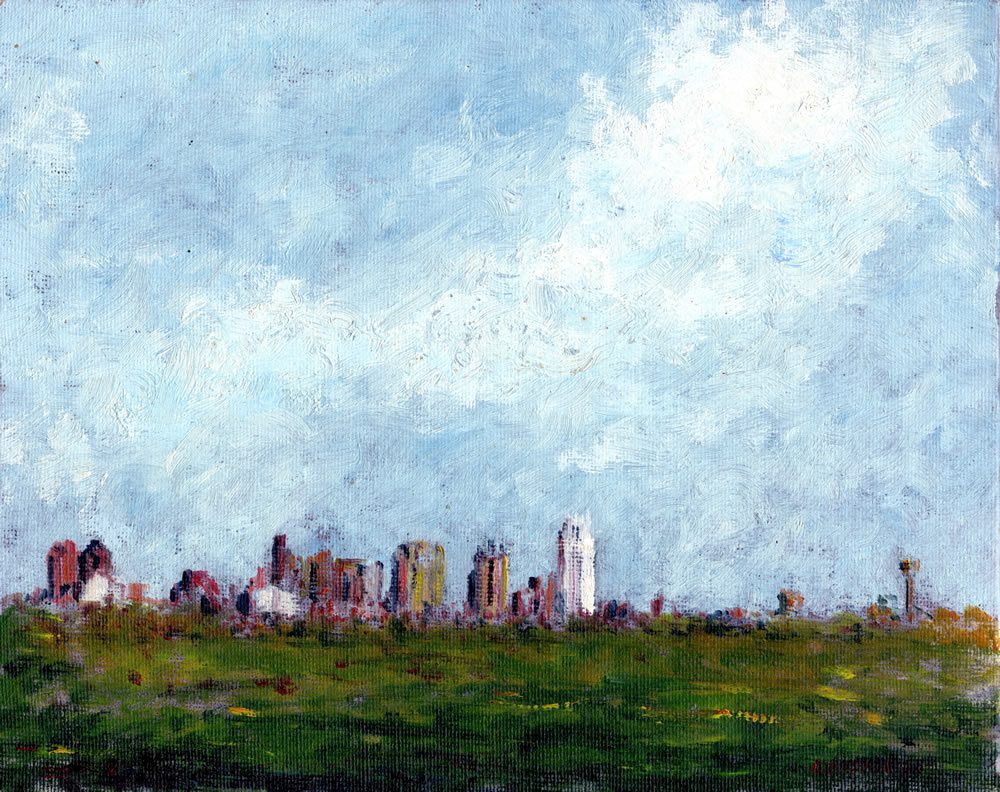 This oil can be viewed at: https://condrengalleries.com/product/dallas-skyline-oil-painting-at-dusk-2876/
It is not often that I produce skylines in oil. However, this wonderful scene of this great and fair city has taken my attention. I have rendered the scene in pen & ink, color pencil, and watercolor. Now it was my turn at oils.
The vastness of the sky and the power of the clouds above have strength to the composition of the painting. Many of the noted building of the city can be seen as well as Reunion Tower to the very far right.