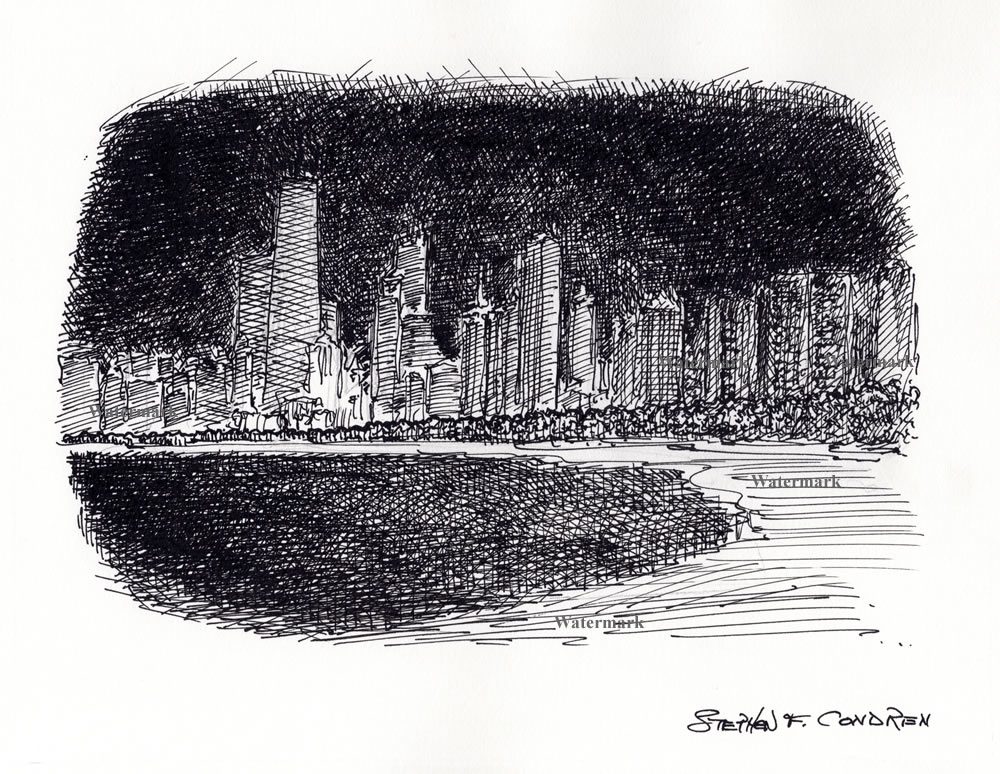 This article is about pen & ink cityscape drawing of the Chicago skyline #748B, which is for sale here, at discount with prints by artist Stephen F. Condren, SAIC, of Condren Galleries, a Fine Arts Gallery, offering JPEG & PDF scans.
Key elements of the Chicago Skyline
Delineation
Time of day
Light
The innumerable hatching and cross-hatching lines are the hall mark of the rendering. The darkest region of the drawing is in the waters of Lake Michigan. After the water, the sky has the deepest tones of black. The most luminous area is around the banks of the lake and along the roadside of North Lake Shore Drive.
The light of the streets shows nicely from the base of the buildings. However, I was careful not to hat too much as the building got taller so as not to diminish their stature.