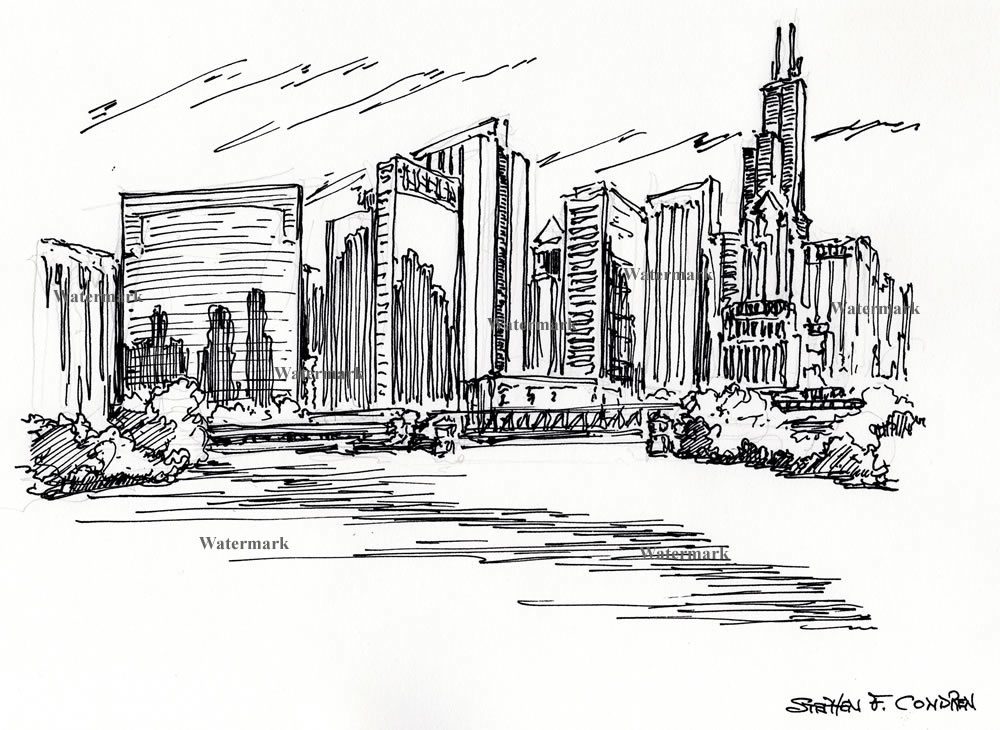 Prints of this drawing can be purchased at: https://condrengalleries.com/product/downtown-chicago-skyline-pen-ink-741/
Downtown Chicago skyline pen & ink is a close-up view of a dense area of corporate architecture. The northwest corner of the famous "Chicago Loop" has a sharp 90 degree curve.
Key elements:
Focus has been on the shade and shadows created by the structures rather than the architectural detailing. The line work is fresh and loose permitting the viewer to focus on the drawing. putting emphasize on tight delineation will defeat the purpose of the drawing.