Description
Impressionist Watercolor Skyline Painting Of Lower Manhattan At Sunset ~ SKU# 843
Key elements of this work of art are as follows:
Impressionist Watercolor Skyline At Sunset
Impressionist watercolor skyline painting of lower Manhattan at sunset. This watercolor is an Impressionist interpretation of the Manhattan skyline at sunset. I wanted the images of the building in the skyline to be loosely blended in with the tones of color at sunset and not take on a form all their one. In this way the two forms of lighted clouds and towering skyscrapers work together in harmony to make an elegant and grace work of art. Manhattan Island is a borough of New York City, New York.
Discount Prices
Free shipping within 48 hours and always on sale at low discount prices ever so cheap by artist Stephen F. Condren.
Watercolor painting on paper, 11″ x 14″ matted and framed.
Original art & signed prints.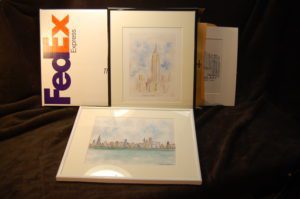 Free Shipping!
Original is signed & dated.
Framed: 11″ x 14″.
Shipped via FedEx in secure box.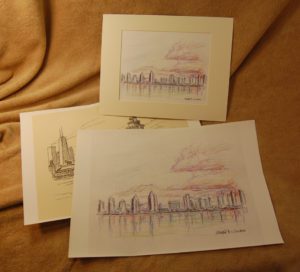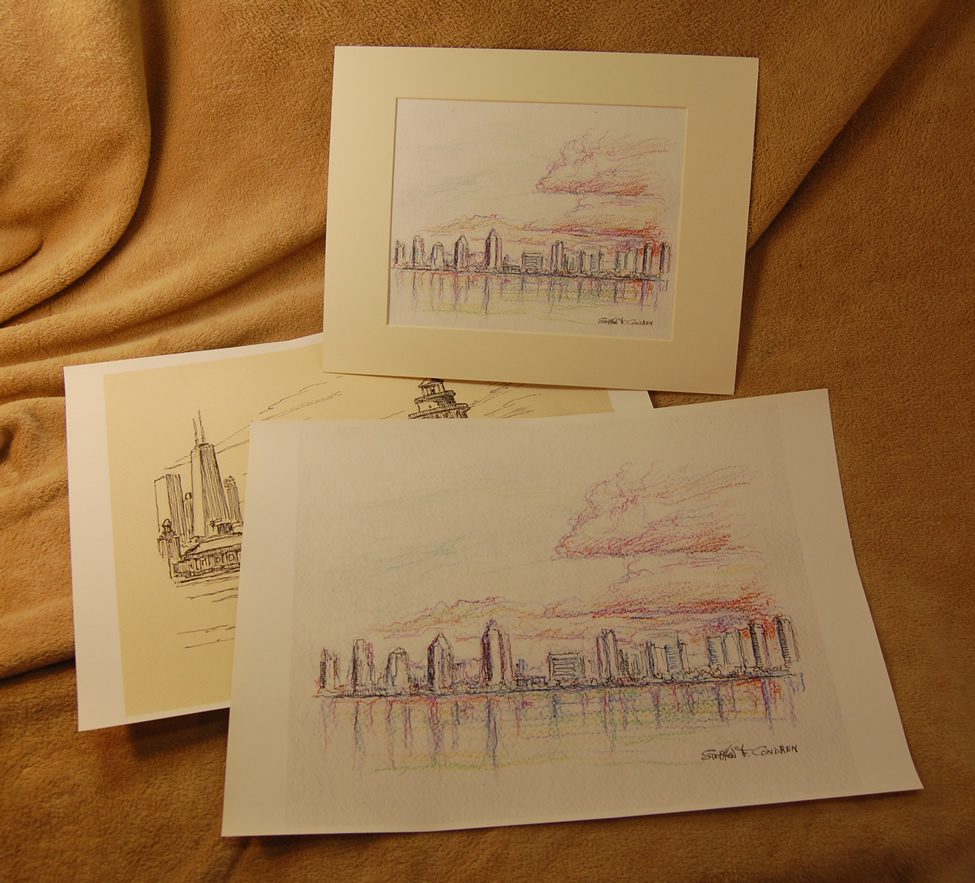 Matted & Large Prints ~ Signed & Dated
Free Shipping!
All prints are signed & dated.
Matted Prints: 11″ x 14″ in antique white.
Large Prints: 11″ x 17″ not matted.
If you have any questions please contact me.
Stephen F. Condren ~ Artist
(312) 303-0207
stephen@condrengalleries.com
School of the Art Institute of Chicago ~ B.F.A.
Northern Illinois University ~ M.S.A. & M.S.Ed.
All artwork is original and created by the artist, with no photographic or computer generated imagery. All rights reserved United States Copyright.