House portraits matted and large
House portraits matted and large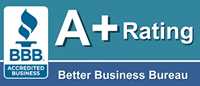 House portraits matted and large for Realtor closing and settlement gifts. Matted and large house portraits are the gift that keep on giving because they hang on the walls of your clients home giving you endless referrals.
Ordering house portraits is a simple process. Just go to my website at www.condrengalleries.com and select the House Portraits tab. Select the kind of house portrait that you want and then add to cart.
Please email me the MLS link of the property you wanted done or send any photos that you have in your possession. I will then review the images and get in touch with you with regard to how to approach the work of art.
No products were found matching your selection.