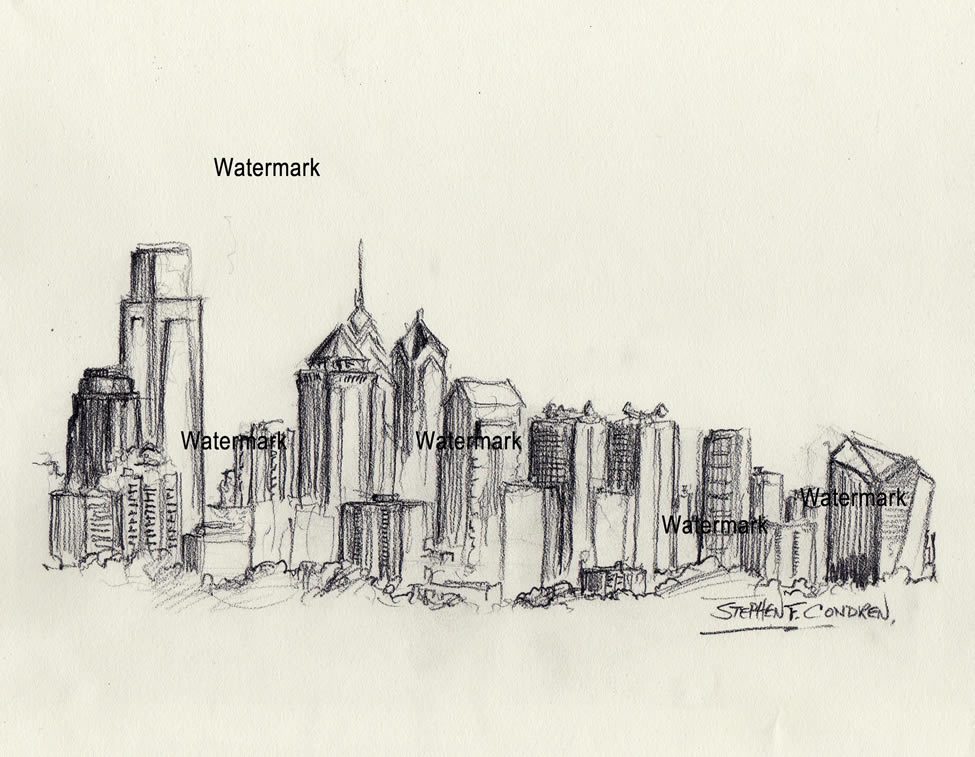 This article is about my charcoal drawing of the Philadelphia, Pennsylvania, downtown skyline. Key point to this drawing are as follows:
The absence of clouds and foreground.
Monolithic cluster.
Soft lines.
It is my intention with this drawing to make a strong and bold drawing of the Philadelphia skyline by focusing my attention on the structures. Charcoal lends itself to this kind of drawing because of the soft and dark text of the coal, it leave granules at every point, thus making it very difficult to execute for it is ever so easy smear and ruin the drawing.
Stephen F. Condren ~ Artist
(312) 303-0207
stephen@condrengalleries.com
School of the Art Institute of Chicago ~ B.F.A.
Northern Illinois University ~ M.S.A. & M.S.Ed.
All artwork is original and created by the artist, with no photographic or computer generated imagery. All rights reserved United States Copyright.