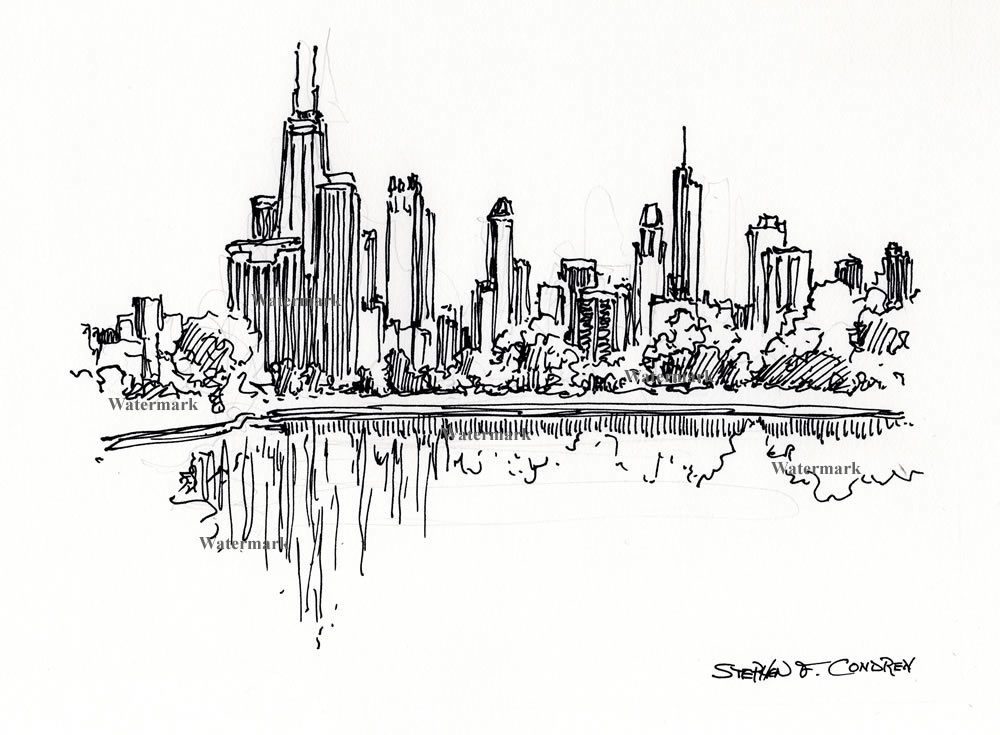 The original and prints of Chicago skyline #742A can be purchased here.
Chicago Skyline #742 is by skyline artist Stephen F. Condren, BFA, SAIC. The view is taken from Lincoln Park across the pond from the Lincoln Park Zoo. The line work here is clean and clear. I have made it my goal to grasp the images of the skyline in terms of pure for and not attempting to replicate the buildings.
The buildings form a bar code of the city and that is how I want to express this imagery. Together with the landscape and pond the image is strong and tells you everything that you want to know about the scene without demanding to see every detail.